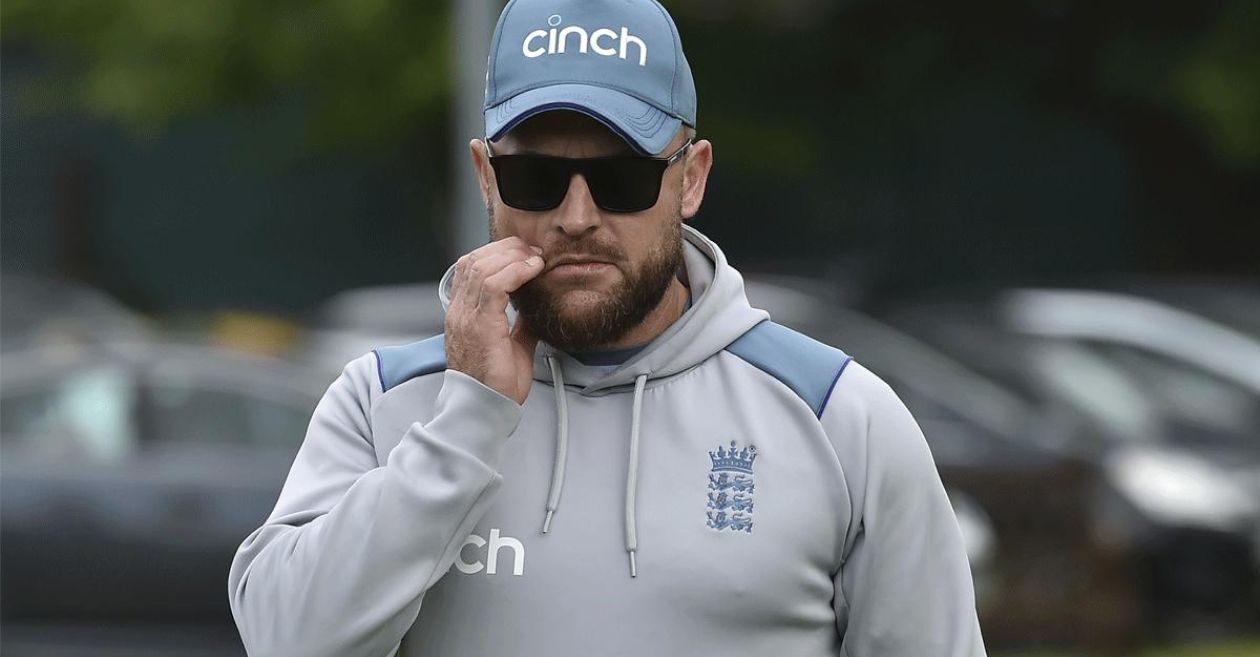 Trailing 0-2 in the five-match Ashes 2023 series against Australia, England's hopes of staging a comeback is under immense pressure. However, an unusual incident added to the pre-match tension as in a bizarre incident at the Headingley stadium in Leeds, England head coach Brendon McCullum was reportedly denied entry on the opening day of the ongoing third Test.
According to reports, McCullum was unable to gain access to the venue due to not having the correct pass, and the security guard on duty failed to recognize him. Despite the person accompanying McCullum explaining the importance of his presence to the England team's chances, the security guard insisted on following protocol and sought advice from a superior via radio.
As the impasse continued, McCullum grew impatient and decided to walk through the gates without further delay, telling the guard, "You'll just have to deal with it." The incident left both the coach and onlookers taken aback. The incident was reported in The Times, stating that McCullum encountered difficulties due to not having the correct pass required for entry. The report shed light on the ensuing exchange between McCullum, his companion and the persistent security guard. Eventually, McCullum's patience ran out, leading him to take matters into his own hands and entered the stadium.
"Brendon McCullum, the head coach of the England cricket team, found himself in the tricky position of being refused entry to Headingley before the opening day of the third Ashes Test because he did not have the correct pass," report stated.
"The security guard on duty did not recognise McCullum, who tried to argue the toss while the person accompanying the New Zealander pointed out that it was fairly critical to the England team's chances that he was allowed through.There was a short impasse while the guard tried to radio through a superior for advice, and eventually McCullum lost patience and walked through, saying: 'You'll just have to deal with it.'," the report added.
For latest cricket news & updates, visit CricketTimes.com.