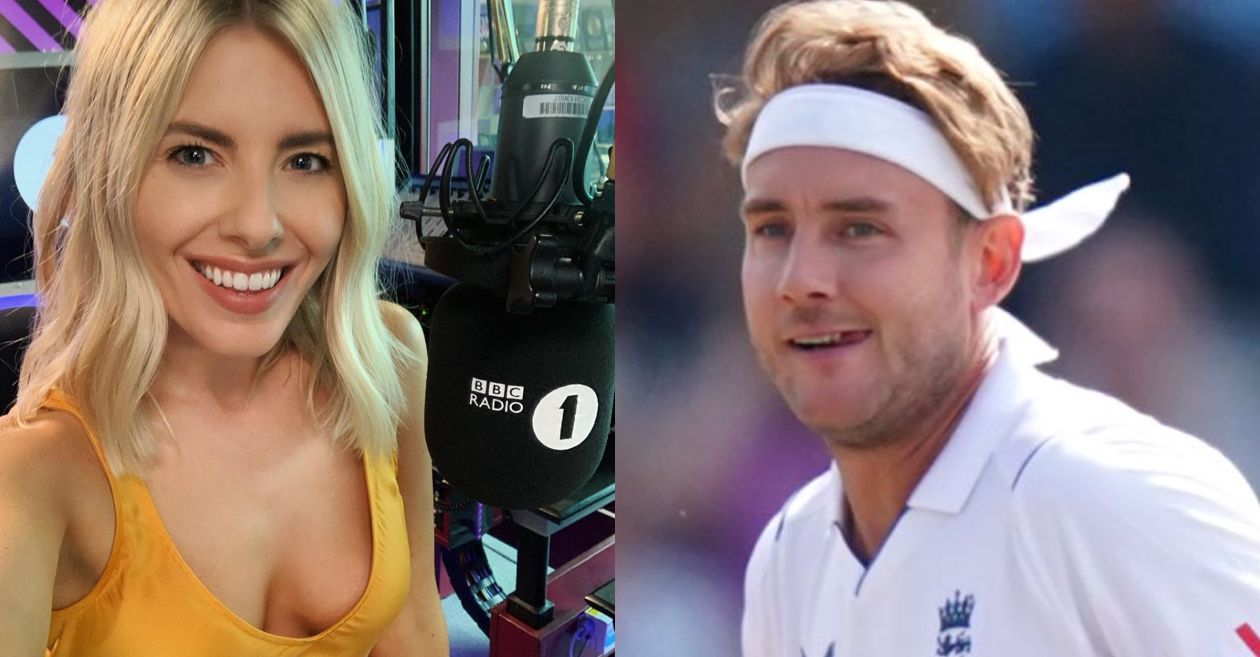 As cricket fans bid farewell to the illustrious career of England pacer Stuart Broad, his girlfriend Mollie King took to social media to share a touching tribute to the retiring cricketer. The heartfelt post captured the essence of their journey together and celebrated Broad's exceptional contributions to the sport.
Mollie, a well-known singer and television presenter, poured her emotions into a heartfelt message on her Instagram account. Alongside a series of cherished photographs of Broad, she penned a beautiful tribute, expressing her admiration and love for the 37-year-old cricketer.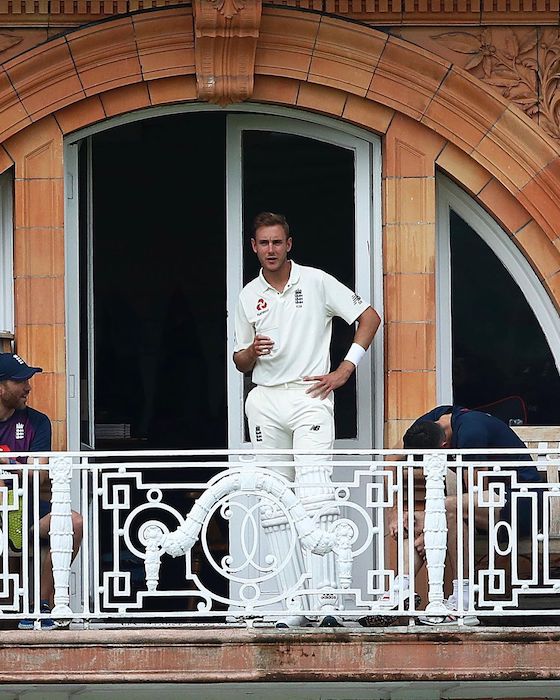 In her post, Mollie described Broad as not only a remarkable athlete but also a kind and loving partner. She expressed her pride in witnessing his achievements on the cricket field and shared how his dedication and passion for the game inspired her every day.
Also READ: 'Happy Retirement' trends as Stuart Broad calls it a day from international cricket – Ashes 2023
"What a moment @stuartbroad – your last test! My darling, you've brought joy to so many cricketing fans all over the world, and especially to your family. We have loved every single minute of cheering you on and we're so incredibly proud of you. Watching you live out your dream has been something I will never forget. Annabella and I will be cheering you and the team on today, as always. We love you so much," Mollie captioned her Instagram post.
The heartfelt tribute showcased the bond shared by the couple, and Mollie's words resonated with fans and well-wishers alike. The comments section was flooded with messages of support, admiration, and appreciation for both Broad's illustrious career and their heartwarming relationship.
Broad announced retirement after the end of Day 3 at the Kennington Oval
Broad unveiled his decision to retire from cricket during the ongoing Ashes series, marking the end of a remarkable 17-year career. As one of England's leading fast bowlers, Broad has left an indelible mark on the cricketing world, claiming over 600 wickets in Test matches and becoming one of the most successful pacemen in the history of the sport.
While fans will miss witnessing his fiery spells on the field, Mollie's tribute serves as a reminder of the impact Broad has had beyond cricket. His legacy not only extends to his cricketing achievements but also to the love and support he receives from those closest to him.
Also READ: 'A real legend': Yuvraj Singh shares a heartfelt wish for Stuart Broad on his retirement
For latest cricket news & updates, visit CricketTimes.com.