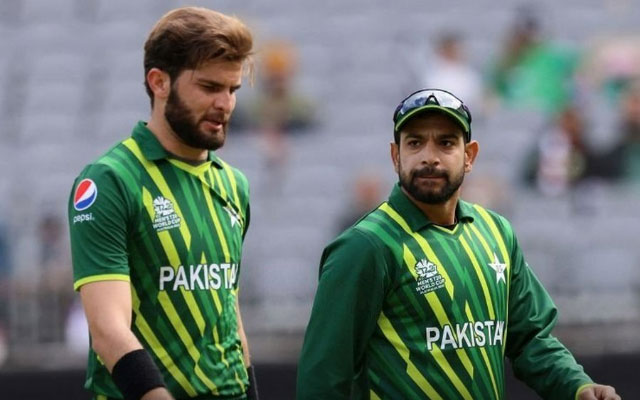 India and Pakistan are currently playing match 3 of the ongoing Asia Cup 2023 at the Pallekele International Cricket Stadium. Overcast conditions greeted the two teams at the picturesque ground in Sri Lanka, with a lot of rain predicted throughout the course of the day. The likes of Sanjay Manjrekar and Wasim Akram predicted that dew could play a role and the captain who wins the toss, could decide to bowl first.
Rohit Sharma, however, went the other way as he opted to bat first after calling correctly at the toss. Interestingly, opposition captain Babar Azam also said that he wanted to bat first. The Pakistani pacers were on song from the get-go as Shaheen Afridi almost dismissed Rohit off the second ball as the batter flicked uppishly to square leg, but Fakhar Zaman couldn't latch on to the catch.
Eventually, Shaheen used his skills to set up Rohit in the fifth over. After bowling a couple of balls that left the right-hander, Shaheen got one to nip back to uproot the off-stump. Rohit reluctantly prodded forward but didn't cover the inward movement after watching the last couple of balls moving away from him.
Virat Kohli came out to the middle and hit a mesmerising cover drive off Naseem Shah off his fourth ball. However, he couldn't add to his four runs as he chopped one onto his stumps after trying to play a defensive shot off Shaheen.
The onus was on the fit-again Shreyas Iyer to begin the fightback alongside Shubman Gill as India were precariously placed at 27/2. The Mumbai batter tried to take the attack to the Pakistani bowlers, but that led to his downfall. He pulled a Haris Rauf delivery straight to Fakhar Zaman at mid-wicket, departing for 14 off nine balls.
Shubman tried to fight it out in the middle, but his knock of 10 in 32 balls ended when Rauf managed to beat him for pace. The Punjab batter tried to defend to the offside but was late on the shot, and all he could do was inside edge it onto his stumps. The ball was bowled at 147 kph by Haris and caught the talented Shubman off guard. At this stage, India were 66/4 in 14.1 overs.