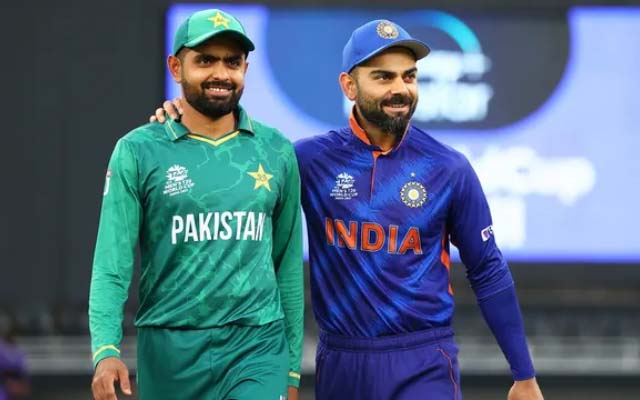 In the last few years, India versus Pakistan clash has reached a whole new level. Pakistan defeated India in the 2021 T20 World Cup while the Men in Blue have not been at their best in the major trophies. Hence, ahead of the upcoming Asia Cup and ODI World Cup, the Rohit Sharma-led side is under some sort of pressure.
Meanwhile, describing India's epic rivalry against Pakistan, star batter Virat Kohli stated that the atmosphere in the dressing room is very, very different from the other games. He mentioned that the players often cannot ignore what is happening outside and the hype that the fans create and hence, that adds an extra bit of pressure. He eventually added that once the players enter the stadium, the situation changes and the nerves calm down and everyone goes on to do their natural business.
"I wouldn't run away from the fact that the atmosphere on the outside is very, very different from other games. It's what created on the outside that you can't really ignore. As a player when you step on to the field it's any other game for you. The environment on the outside can pull you in. That's for you to enjoy and get excited about. Then it's usual business," Virat Kohli said on Star Sports.
India kept on winning one-sided: Ganguly
Meanwhile, the fans can enjoy India versus Pakistan clash multiple times in 2023. They will take on each other on September 2 in the Asia Cup and if both team qualifies for the Super 4, they will meet once again. The fans will be up for a treat if both teams eventually qualify for the finals. After that, they will once again face each other in the ODI World Cup.
Speaking about their rivalry, Sourav Ganguly recently mentioned that the rivalry has been one-sided in recent times.
"There is a lot of hype in this match but the quality has not been that good for a long time because India kept on winning one-sided. Pakistan probably defeated India for the first time in the T20 World Cup in Dubai," Ganguly said.