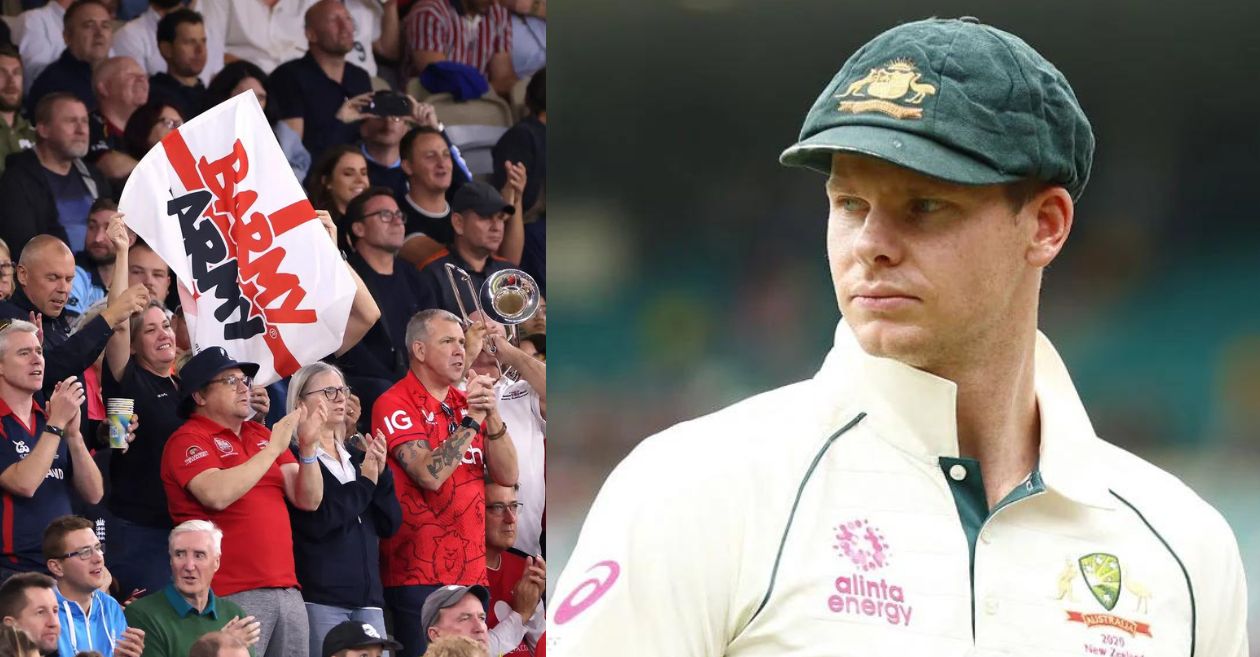 Australian superstar Steve Smith received an outpouring of well wishes from all corners of the cricketing world on his 34th birthday. Fans and fellow cricketers took the opportunity to express their heartfelt messages to the talented batter. However, a social media post by the Barmy Army, recognized as England Cricket's official fan army, triggered Smith's admirers.
On Friday, the Barmy Army came up with a tweet that was deemed distasteful, featuring a photo of Smith in tears along with the message, "Happy Birthday Steve Smith. See you soon." However, upon facing the massive backlash, they deleted their tweet.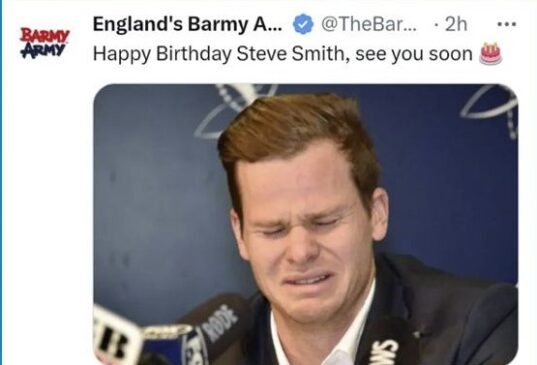 The photo of Smith was captured during his press conference at Sydney Airport, where the Australian cricketer openly confronted the ball-tampering scandal that transpired in 2018. During this emotionally charged moment, Smith shed tears as he addressed the controversy and its impact.
Shame on you . Making fun of someone's past and that too on his birthday .

— Aryan 🇮🇳 (@RealAryan29) June 2, 2023
that's a bit harsh ..

— Varun Gandhi (@varunfrombeing) June 2, 2023
Barmy Army's Reaction after Steve Smith will hit double century in ashes pic.twitter.com/tbEbqdSLsB

— Ajax (@Ajaxjacksss) June 2, 2023
It is worth mentioning that Smith is presently in England, preparing for the upcoming World Test Championship (WTC) final against India on June 7, followed by the highly anticipated five-match Ashes series against England, commencing on June 16.
Smith made a remarkable comeback to Test cricket after serving a one-year ban due to his involvement in the ball-tampering scandal during the South Africa series in 2018. Displaying his exceptional skills, the right-handed batsman marked his return with a century in the first Ashes Test against England at Birmingham.
Smith's extraordinary tally of 774 runs against England in the 2019 Ashes series, with an impressive average of 110.54, was hailed as the greatest batting performance ever witnessed in a series. His historic achievements throughout the 2019 Ashes series culminated in the finest-ever display of batting in the history of the sport. With just one failure in seven innings, Smith consistently scored crucial runs that aided Australia in securing a series draw. Notably, he delivered exceptional performances in both innings of two Tests, while also compiling excellent half-centuries in the remaining two Tests.
For latest cricket news & updates, visit CricketTimes.com.