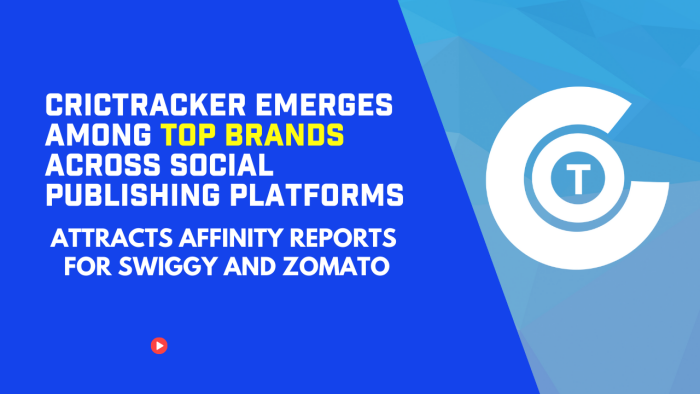 Bengaluru | Friday, August 11, 2023: CricTracker, a Bengaluru-based cricket infotainment platform, emerged among the top brands in the country for the week across social publishing platforms. Notably, CricTracker stands second in the list, only behind Indian Cricket Team (Board of Control for Cricket in India – BCCI). A whopping 16 million actions were recorded for the platform across its social media handles.
Not only this, an affinity report by Comscore suggested that food-delivery giants like Swiggy and Zomato are more likely to associate with CricTracker across brands working in the Publishing Industry. While for Zomato, the top properties were a massive 435 times higher, it stood 206x ahead of Swiggy's numbers. While the numbers don't lie, the impressive data is a testament to the fact that the Sun is blooming bright for the brand.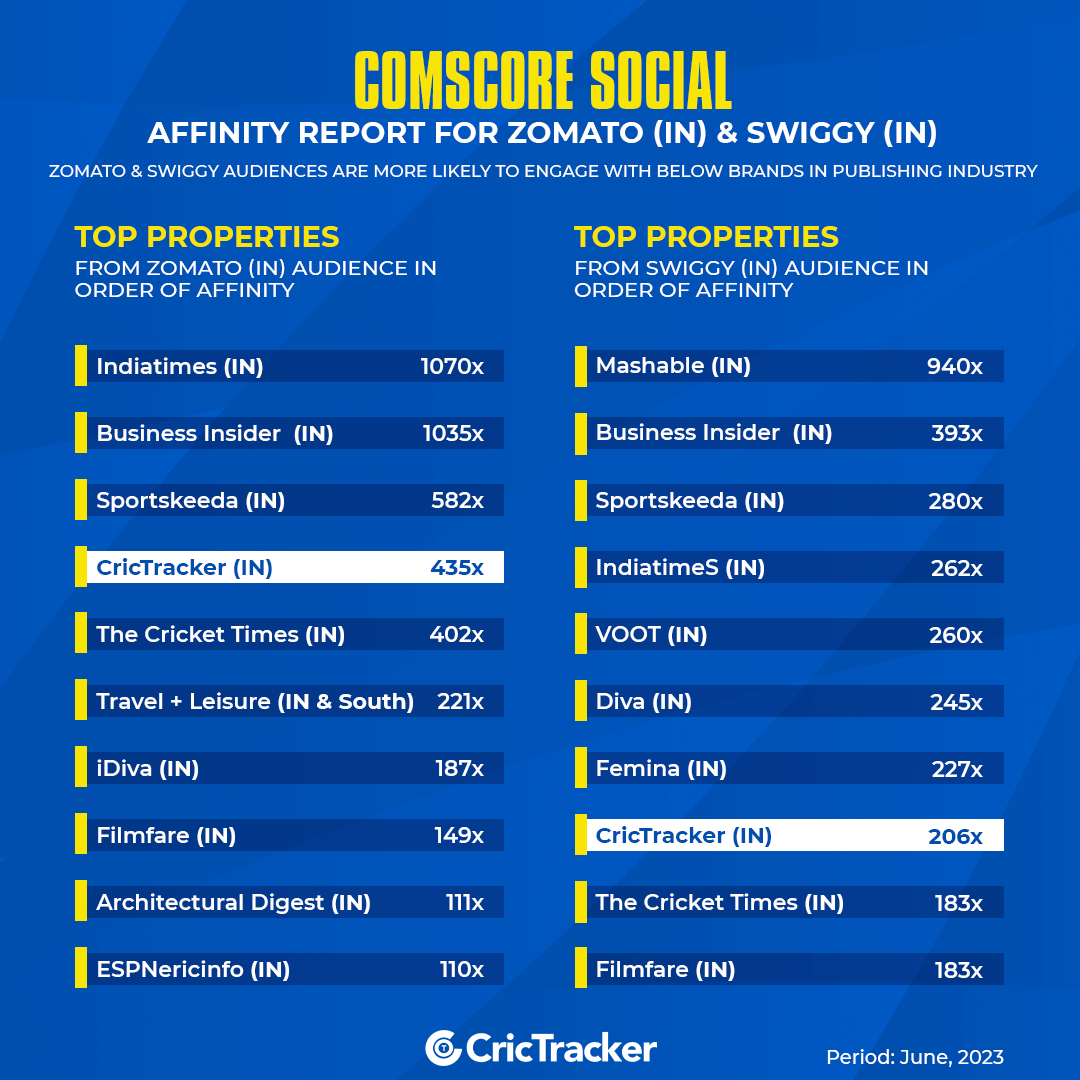 CricTracker focuses mainly on bringing the latest cricketing news and events to the users. The social media platforms, websites, and apps of the company have an ever-increasing user base with several million monthly active userbase. The app, available for both iOS and Android devices, has several thousand downloads and enables users to never miss an update by checking live scores on the go.
The Indian Premier League (IPL) 2023 was also a grand success for CricTracker, wherein a massive 550 million people tuned in to its social media. The success wasn't limited to social media, as CricTracker's website broke its own records in terms of all-time organic traffic received during the cricketing extravaganza.
Over the years, CricTracker has grown to leaps and bounds and has forayed into multiple categories to cater cricket fans across the globe. First-in-Class Match Prediction, Live Social Media Reactions, Social Tracker, and Exclusive Interviews are among its most-loved content.
Speaking on the successful journey of CricTracker, founder, and CEO Syed Sujjad Pasha came forward to express his delightful feeling about the past, present, and future of the company.
He said, "Really thrilled to see where CricTracker is today. It has been an incredible journey. We recently celebrated 10 years of our presence. A company, which started with just pure, pure passion and love for the game, has brought us to a place where we can proudly say that we've done something for the sports community, and for sports fans and lovers. I'd really love to continue doing the same in the coming years. And we really love the support we get from our fans, and really proud of the way our team is working."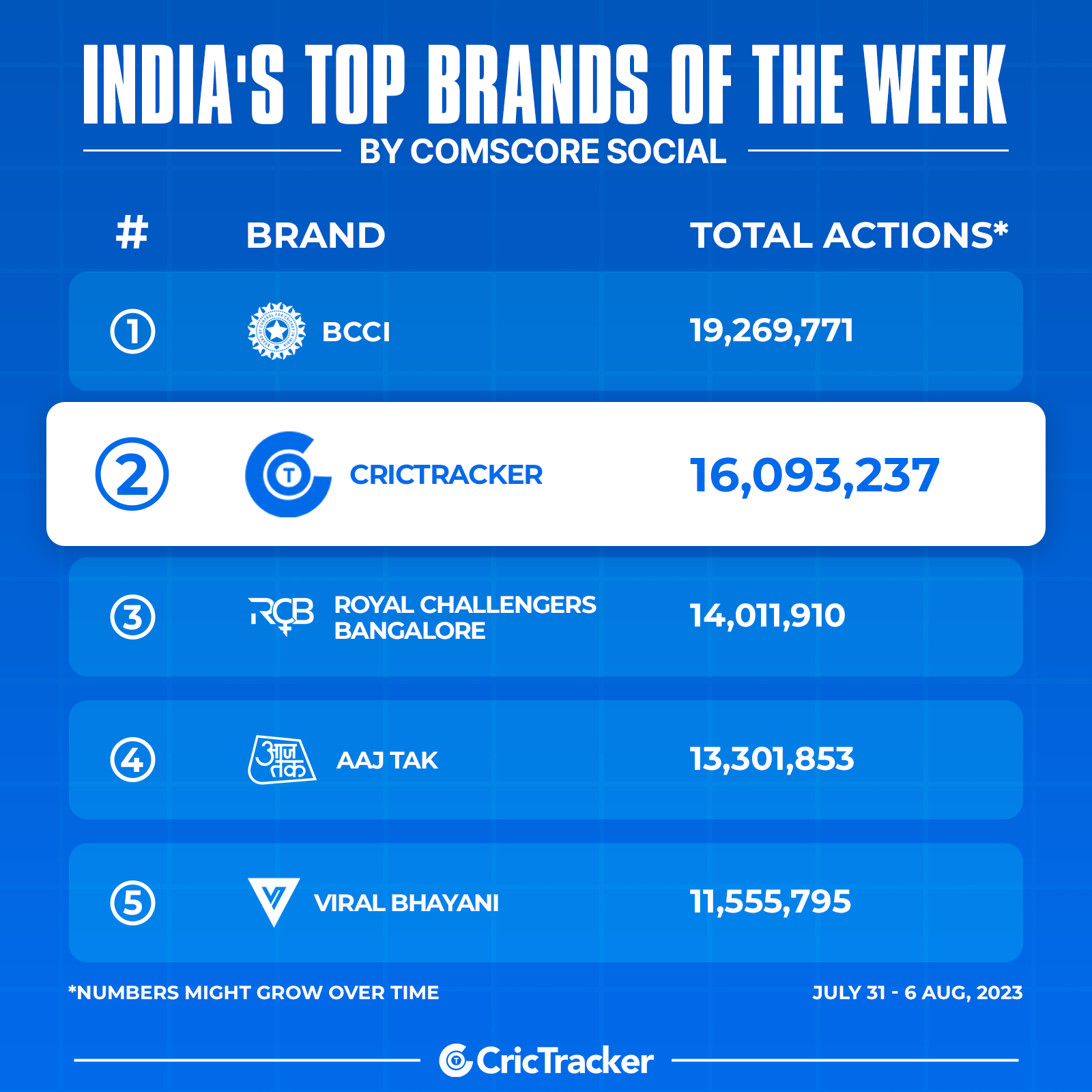 In over a decade of its non-stop cricketing action, the team of just a few has grown massively over the years and promises to deliver the goods. With the all-important cricketing events like the Asia Cup, ODI World Cup, and Twenty20 World Cup 2024 ahead, CricTracker assures its users of an ever-improved cricketing experience across its platform.