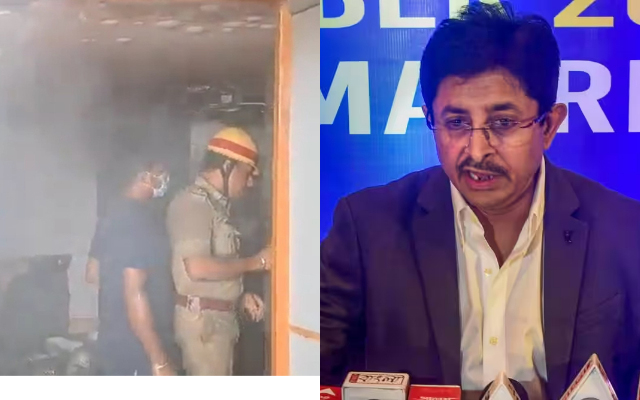 A fire recently broke out in the dressing room of the Eden Gardens in Kolkata on Wednesday, August 7. The incident happened late at night and it occurred during the renovation work that is currently going at the stadium ahead of the ODI World Cup 2023.
However, the fire was quickly brought under control after the workers informed the fire department, which put a stop to the situation. Several reports came forward stating that the fire broke out in the false ceiling of the dressing room and that the belongings of the players were all burned.
The fire could prove to be a major hindrance ahead of the World Cup, as many questioned the venue's infrastructure. The cause of the sudden fire was revealed to have originated from a sauna heater. It was reported that September 15 is the date when the renovation of Eden Gardens is expected to complete, and with the ICC's personnel coming for a review soon, the fire could pose some problems.
With the review pending, Cricket Association of Bengal (CAB) president Snehasish Ganguly came forward to state that no damage was done to the dressing room in the stadium. He added that the two fire tenders remedied the situation in no time, and that just a few cables were burnt.
"A fire broke out last night at 11.50 pm. People who were working here saw smoke and then the fire. Immediately, two fire tenders were pressed into action and flames were doused in no time. There was no damage to the dressing room as such. Only some cables were burnt," Snehasish Ganguly was quoted as saying by The Hindu.
It was revealed that the cause of the fire was heating of the sauna heater from which sparks spread to the stacks of towels kept close by. Ganguly opined that the cables will be changed soon and no review will be affected. "Certainly there is no sabotage angle," he added.