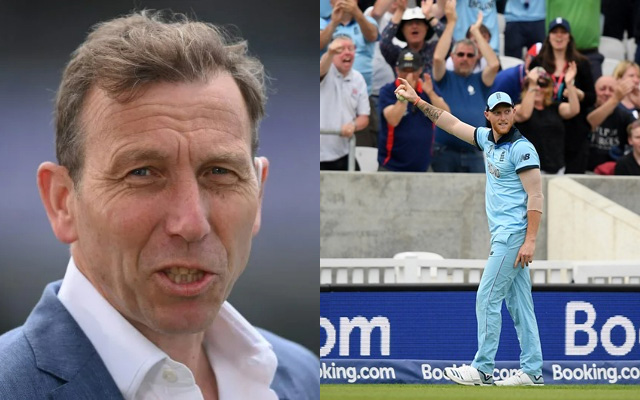 With the ODI World Cup 2023 looming around the corner, English fans were greeted with brilliant news as it was announced that Test skipper Ben Stokes would be coming out of retirement to compete for England. Notably, the star all-rounder had stepped away from ODI cricket in 2022. However, he has made a significant U-turn and has agreed to compete in the upcoming World Cup.
It is worth noting that Stokes was monumental in England's 2019 World Cup triumph, and he will look to have a similar impact as they gear up to defend their title in India in the coming months. Furthermore, with the news of Stokes' coming out of retirement breaking out, former England cricketer Michael Atherton came forward to give his views on the same. The 55-year-old opined that it was brilliant news for England fans and that the lure of the World Cup made Stokes take this decision.
"I think it's great news for England and England fans who would be delighted to see such a great cricketer come back. The lure of the World Cup was too strong, he played such a central role in England winning that World Cup four years ago, and the chance to defend it, probably his last chance at the 50-over World Cup, comes around every four years. I think the temptation was just too strong," Atherton said during an interview with Sky Sports.
A terrific player like Harry Brook can't get in there, really a consequence of Stokes selection

: Atherton
Furthermore, Michael Atherton also discussed the unfortunate absence of youngster Harry Brook, who will not be travelling with England for the World Cup. The 55-year-old stated that it was a consequence of Ben Stokes' selection in the squad as a batter.
"A terrific young player like Harry Brook can't get in there, and it really is a consequence of Stokes selection and the fact that he's come back from retirement, and then how do you get him in? What they want is Bairstow and Roy at the top of the order, and Malan covering for the top order," Atherton concluded.