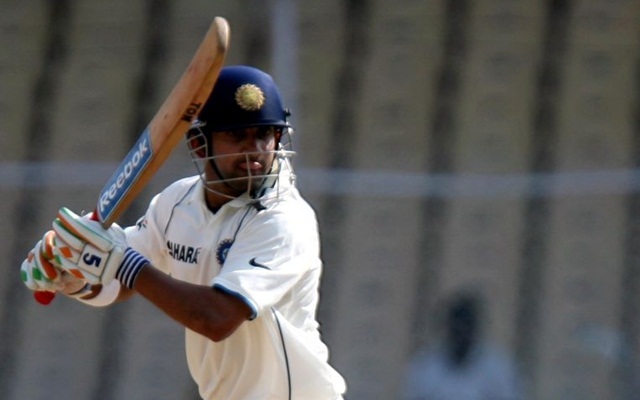 He was the ideal foil to the explosive Sehwag, and despite not being blessed with an abundance of natural talent, Gautam Gambhir consistently punched above his weight. His exploits earned him the prestigious title of ICC Test Batsman of the Year in 2009, yet he often found himself dwelling in the shadows. However, the former India opener's resilience and willingness to battle through adversity were his defining characteristics.
A testimony to his unwavering resolve was etched in the near-legendary marathon innings against New Zealand at Napier, where he valiantly scored 136 runs over two and a half gruelling days. This extraordinary feat left an indelible mark on the canvas of Test cricket, a memory that will forever resonate with connoisseurs of the game.
In the world of cricket, where maintaining focus and rhythm during extended stints at the crease is paramount, each batter employs their unique methods. Some, like Virender Sehwag, even resort to singing Bollywood tunes to stay in the zone. However, the southpaw, in a revelation that sheds light on his remarkable mental fortitude, divulged the secret behind his epic innings.
"A lot of people don't know this story, and it's pretty interesting. I was asked many times how did I manage to bat for 2 and a half days. Mane kaka (Manager) used to play music, and every day during lunch, tea, and in my room, I used to listen to Hanuman Chalisa." Gambhir revealed during a post-match show on Star Sports.
As expected the clip went viral over social media and garnered a lot of attention from the users. However, the former India Vice-Captain took to social media to share the clip and wrote,
"Regularly. It gives me immense strength!"
Regularly. It gives me immense strength! https://t.co/cEmRbJonJf

— Gautam Gambhir (@GautamGambhir) September 13, 2023

In this revelation, Gambhir's reliance on the sacred "Hanuman Chalisa" as his source of strength during that marathon innings serves as a testament to the diverse and often unconventional methods employed by cricketing stalwarts to conquer the relentless challenges posed by the gentleman's game.