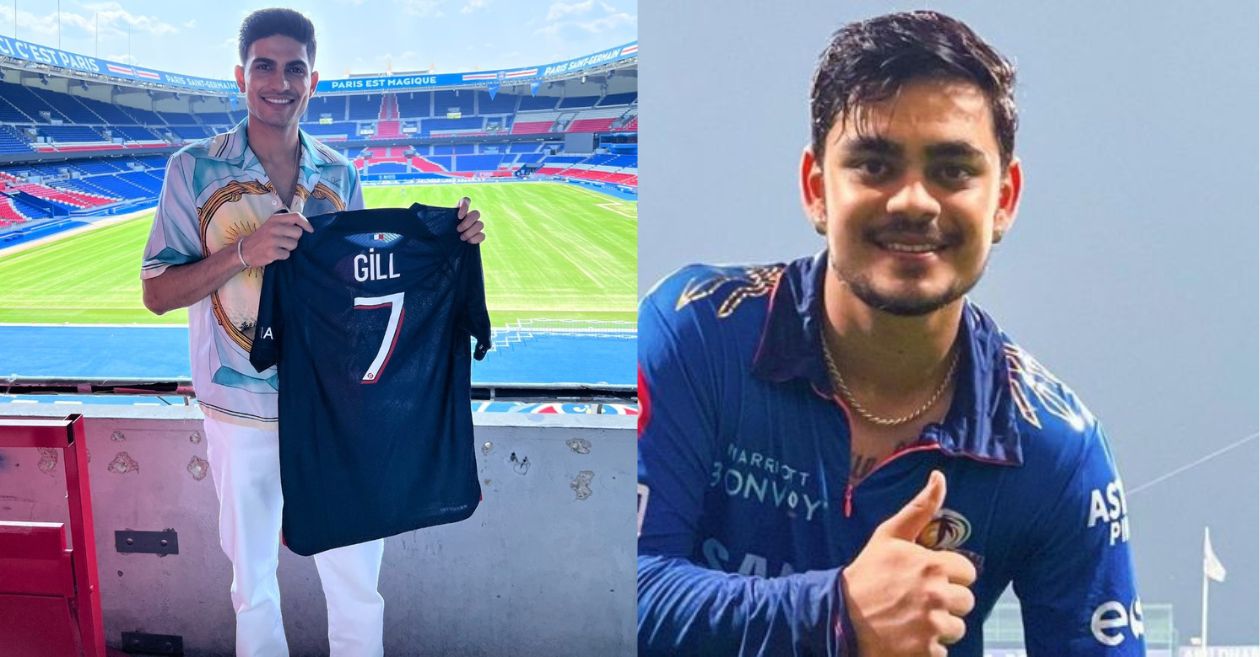 Shubman Gill, the talented star batter, recently visited Parc des Princes, the historic home stadium of Paris Saint-Germain (PSG), a renowned football club competing in Ligue 1. This visit was intriguing for Gill since it immersed him in the rich atmosphere of a prominent football venue.
Gill, who is currently India's leading run-scorer in international cricket in 2023, shared a captivating video of himself proudly displaying PSG jersey with his name on the back.  The young talent conveyed his heartfelt gratitude to the football club for extending him the invitation. Gill uploaded the video on Instagram and captioned, "Tour le parc des princes."
https://www.instagram.com/p/Ct85RKvJxzV/
In response to Gill's post, his teammate Ishan Kishan humorously requested him to bring the PSG shirt to the West Indies, where they would be playing their upcoming matches.
The aggressive southpaw batter wrote, "Shirt leke West Indies aa jana bro. Please don't forget. Was looking for it everywhere."
Gill has been in remarkable form this year, emerging as India's leading run-scorer in international cricket this year. In 18 matches across formats, Gill has scored 1011 runs at an impressive average of 56.16, including five centuries. He has also delivered match-winning performances for the Gujarat Titans (GT) in the Indian Premier League (IPL) and took the team to the final.
Similarly, Kishan – the talented wicketkeeper-batter for the Mumbai Indians (MI) – has consistently delivered remarkable performances at the top of the team's batting lineup, showcasing his exceptional skills and contributing significant knocks that have played a pivotal role in their success.
Gill and Kishan are now set for the West Indies tour, which gets underway next month. Both have been named in India's Test as well as ODI squads.
Team India will play two Test matches, three One-Day Internationals (ODIs) and a five T20 Internationals in the Carribean Islands. The tour is set to commence from July 12.
For latest cricket news & updates, visit CricketTimes.com.