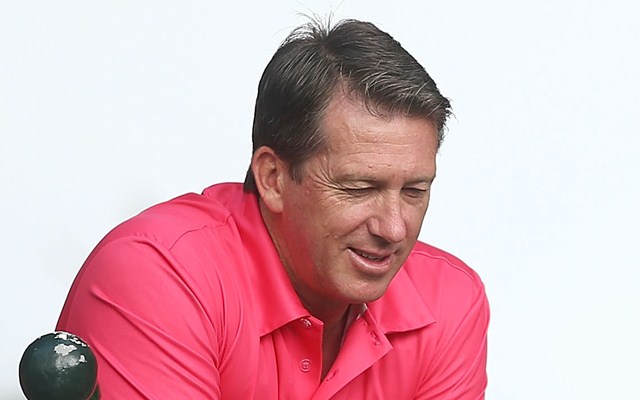 After the 'Spirit of Cricket' saga, all the action will not shift to the renowned Headingley. There have been lot of heated moments so far in the ongoing Ashes 2023 series and hence, the series has surely become centre of discussion for all cricket experts and fans across the globe.
In the same vein, the legendary Australian quick Glenn McGrath came forward to share his views on the whole furore. The legend lashed out at the home side for being very casual both in their approach and the on-field action. Interestingly, he not only just talked about Bairstow row but England's attitude from the start of the Ashes series.
McGrath believes that instead of playing their real aggressive brand of 'Bazball' cricket, the hosts have been just lethargic on the field. Furthermore, the former pacer took a dig at the Ben Stokes-led side by saying that the Three Lions are playing 'Cazball'. By this, he targeted the casual approach and decisions England took from the beginning of the Test series. Even though, Glenn McGrath admits that he was a fan of scoring quick runs and putting the opposition under the pump but declaring on the first day itself was just too casual.
"I want to start by saying Jonny Bairstow's controversial dismissal was not my favourite. I have been thinking about it a lot, reading all of the reaction, and it has had me in two minds," McGrath wrote in a column for BBC.
"But Bairstow's dismissal epitomises what we have seen from England in this series. It has been Casual Ball – CazBall if you will, not Bazball. After a rain delay, Australia's batters were champing at the bit to get out there. The umpires were on the field, but despite conditions massively in their favour, half the England players, captain included, still had their feet up on the balcony," McGrath concluded.
England need to win the third Ashes Test to keep the series alive
Meanwhile, speaking of the current scenario of the Ashes 2023 series, England are under immense pressure as they are behind in the series (0-2) against Australia. Hence, the third Test at Headingley is a must-win game for the hosts. Interestingly, in the aftermath of the loss at Lord's, Stokes has taken a bold decision to rest James Anderson while they suffered a setback in the form of Ollie Pope's injury.
On the Australian side, Nathan Lyon has been ruled out of the series and the young Todd Murphy will lead the spin department for the visitors. It will be interesting to see how the match will progress with new team combinations on both sides. The third Ashes Test will start on Thursday, July 6.