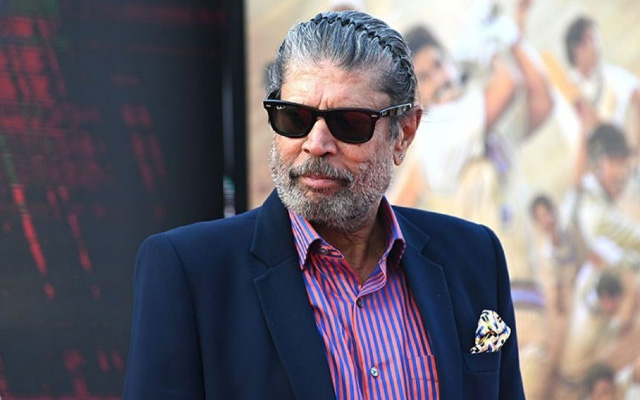 The ODI World Cup 2023 is rapidly approaching, and with just a few months left until the start of the tournament, the fans will be desperately waiting to see some of the best teams in the world give it their all to get their hands on the biggest title in the history of the sport.
With India hosting the marquee tournament, it is a given that the side will go into the competition as favourites. The last ICC title that the team won was back in 2013, when they defeated England to lift the Champions Trophy. Furthermore, the last World Cup India won was back in 2011, which was held in India as well.
It is worth noting that the World Cup 2023 is scheduled to begin on October 5, with India kicking off their campaign on October 8 against Australia. Ahead of the competition, one of the biggest challenges that India could face is managing everyone's expectations going into the tournament as hosts, and former Indian skipper Kapil Dev was of a similar opinion.
I hope the players will be fully prepared: Kapil
Coming forward to reflect on the same, Kapil Dev opined that it is too early to make predictions as the India side is yet to announce the squad for the tournament. While stating that they will be the favorites, Kapil Dev also said that the belief that one can win the World Cup again at home could be very important.
"I don't know how it will pan out. They have yet to announce the team for the World Cup. India will always enter a tournament as favourites as it has been the case for a long time," Kapil Dev said at the launch of the Golf Fitting Center at the Karnataka Golf Association.
"It's all about how the team comes to terms with the expectations from all sides. We have won a World Cup at home, and I am sure the team, whoever gets selected, can do it again. A World Cup is coming in four years, and I hope the players will be fully prepared," he added.