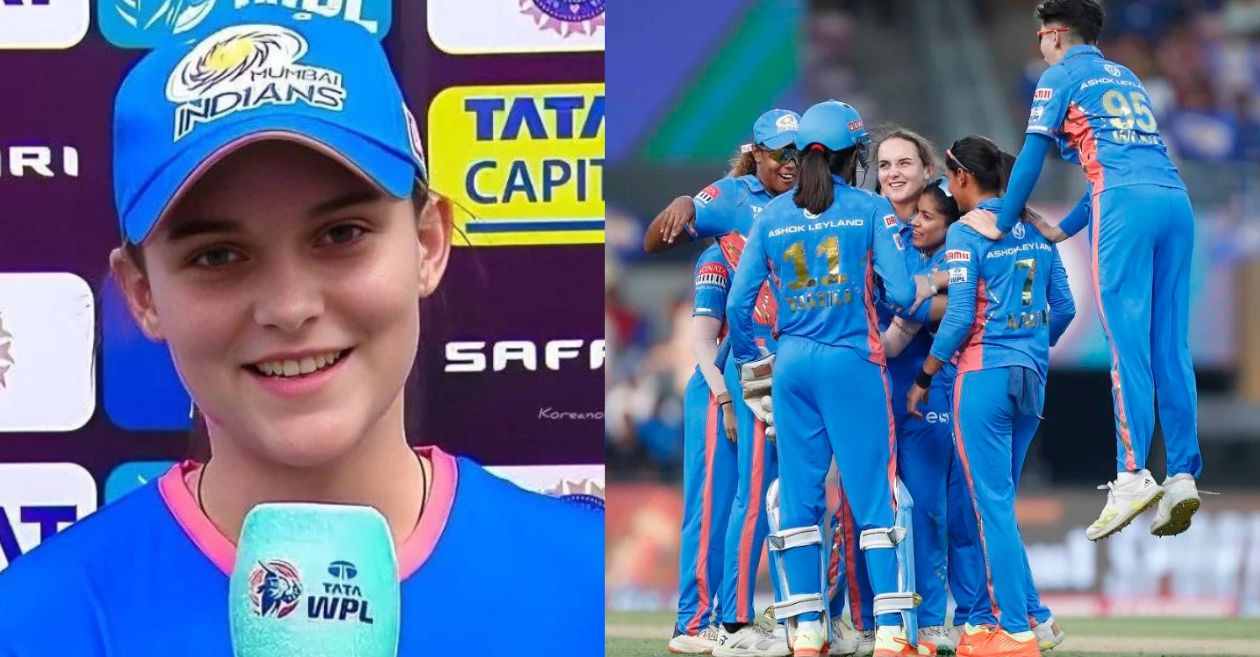 New Zealand's renowned all-rounder, Amelia Kerr, has enthusiastically shared her experience of competing in the Women's Premier League (WPL), praising the inaugural edition of this exhilarating T20 event that has generated a significant buzz worldwide.
Kerr was part of the Harmanpreet Kaur-led Mumbai Indians (MI) side which went on to clinch the trophy after defeating Meg Lanning's Delhi Capitals (DC) in the summit clash. Kerr picked up 15 wickets at the WPL, the joint-third-highest, and was a key batter in the middle for Mumbai.
Kerr expressed her delight at being a part of the WPL while emphasizing the immense love and passion for cricket that she witnessed among the Indian crowd during the tournament. Kerr described it as an amazing experience and acknowledged the deep-rooted passion that India has for cricket.
"To be a part of the WPL and playing there and to see how much they love cricket over in India, the crowd… how many people we were playing in front of was pretty incredible and an amazing tournament to be a part of. The passion and love India has and going over there to play cricket is one of the best experiences you will get," said Kerr as quoted by ESPNcricinfo.
Kerr termed WPL as 'life-changing' event and reckoned it will contribute to the overall improvement of women's cricket on a global scale.
"The WPL is a valuable tournament and it's also life-changing. It's only going to improve women's cricket around the world. It's nice to have opportunities around the world to grow your game," added Kerr.
Following New Zealand's bronze-medal finish at the Commonwealth Games in August, Kerr went on to participate in various cricket tournaments. She played in both the Hundred and the WBBL, showcasing her skills in these prestigious events. Kerr also had the opportunity to tour West Indies, compete against Bangladesh at home, and represent her country in the T20 World Cup held in South Africa earlier this year.
This article was first published at WomenCricket.com, a Cricket Times company.
For latest cricket news & updates, visit CricketTimes.com.