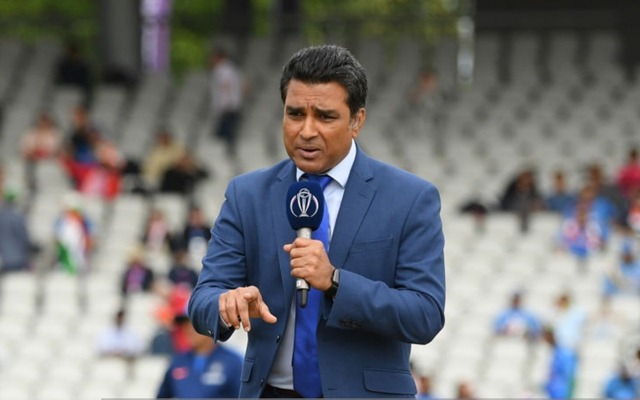 Speaking exclusively to Star Sports, former India cricketer Sanjay Manjrekar spoke about the flexibility of the Indian line-up, he said "I will make a quick point though; let's not confuse flexibility, the kind of flexibility that I expect. For example, where I mentioned Virat Kohli as a number 4 to solve the problem with Ishan Kishan batting down the order, that's the kind of flexibility that I'm talking about in the starting template. Now, what happens during the course of the match down the order at number 4, 5, 6; you have two spinners operating, turning a bit, then those kinds of moves are commonplace and something that you expect.
Somebody like Hardik Pandya coming in and there is an off-spinner, or Jadeja coming up before the left-arm spinner's bowling, now those are okay. I think with the starting template or with the plan at the start of the game switching an important position. The whole debate really is about how your 4, 5, and 6 are going to look. KL Rahul, I worry about the selection with this niggle; Shreyas Iyer is more optimistic and both Ravi (Shastri) and myself when we talked about Virat Kohli at number 4, that's the kind of flexibility I'm talking about, not while the match is happening and just for a short time where somebody can tackle a particular bowler."
Speaking exclusively to ESPNCricinfo, former Australia cricketer Tom Moody spoke on Rohit Sharma's statement of having flexibility in the line-up, he said "Well, I think in this day and age, whether it be 50-over cricket or 20-over cricket, you need to have an open mind. You need to be flexible, and we talk a lot about match-ups. At times, we talk too much about match-ups in the media, so I think that's where I think Rohit Sharma is coming from. You know, there may be a case where you might have a left-hander that's due to come out at number 6, then suddenly the opposition brings out a left-arm spinner or a leg spinner. So, therefore, that number 6 is going to be the next person to come into bat.
Now, the thing that is really important from a team's point of view, you have that flexibility and open mind, and I think that's what he was trying to articulate to the media there. Yes, there will be flexibility, but there are a couple of places that may not be moving because really the foundation of your innings needs to be concrete, you need stability there and role clarity there. But, you know, Hardik Pandya is an impact player. There may be a time you need to throw him up the order just to get the innings moving quicker than what it has been moving. So, all those tactical nuances, you need to have an open mind too."