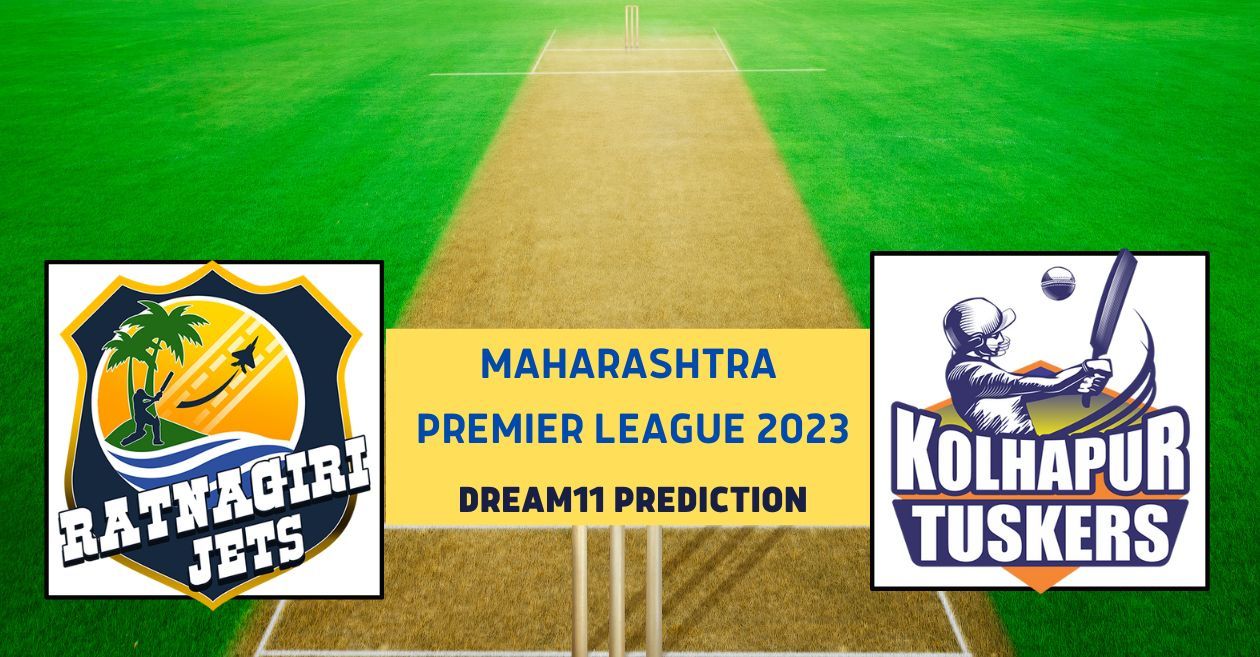 The final of the inaugural edition of the Maharashtra Premier League (MPL) 2023 will take place on Thursday (June 29) at the Maharashtra Cricket Association Stadium in Pune. The Ratnagiri Jets (RJ) and Kolhapur Tuskers (KT) will compete in the summit clash for the championship title. The game is scheduled to begin at 8 pm IST.
In their previous encounter during Qualifier 1 on Monday (June 26th) the Jets emerged victorious over the Tuskers by four runs in a rain-curtailed fixture and sealed their berth for the final. They will be looking to repeat their performance for one last time on Thursday.
On the other hand, despite their loss to the Jets in the first qualifier, the Tuskers managed to make a comeback and secure their spot in the final. They faced Puneri Bappa (PB) in the second qualifier and emerged victorious by five wickets, earning themselves a place in the final against the Jets. The Tuskers took the longer route but showcased their resilience and determination to set up an exciting showdown in the championship match.
Pitch Report
The pitch at the Maharashtra Cricket Association Stadium is a sluggish one. Batters will need to apply themselves and work hard to score runs. The surface is expected to offer assistance to the bowlers, making it a challenging batting track. Given the conditions, a total around 160 runs is considered to be competitive and defendable at this venue.
Probable XI
Ratnagiri Jets
Dhiraj Phatangare, Rushikesh Sonavne, Preetam Patil, Azim Kazi (c), Kiran Chormale, Nikhil Naik (wk), Divyang Hinganekar, Rohit Patil, Nikit Dhumal, Vijay Pawale, Kunal Thorat
Kolhapur Tuskers
Kedar Jadhav (c), Ankit Bawne, Naushad Shaikh, Siddharth Mhatre, Taranjitsingh Dhillon, Sahil Autade (wk), Nihal Tusamad, Atman Pore, Manoj Yadav, Akshay Darekar, Shreyash Chavan
Dream11 Prediction
Wicketkeeper: Kedhar Jadhav (c), Nikhil Naik
Batters: Ankit Bawne, Dhiraj Phatangare, Preetam Patil
All-rounders: Azim Kazi (vc), Divyang Hingarekar, Manoj Yadav, Akshay Dareka
Bowlers: Vijay Pawale, Shreyash Chavan
Squads
Ratnagiri Jets
Azim Kazi , Vijay Pawale, Divyang Hinganekar, Ashkan Kazi, Rohit Patil, Prithviraj Shilamkar, Kiran Chormale, Dhiraj Phatangare, Preetam Patil, Krish Shahapurkar, Nikit Dhumal, Pradeep Dadhe, Kunal Thorat, Swaraj Wabale, S. Shahrukh Kadir, Yogesh Chavan, Tushar Shrivastav, Sahil Churi, Akilesh Gawale, Saurabh Shevalkar, Rushikesh Sonavne, Samarth Kadam, Nikhil Naik.
Kolhapur Tuskers
Kedar Jadhav, Naushad Shaikh, Kirtiraj Wadekar, Manojyadav, Vidya Tiwari, Atman Pore, Akshay Darekar, Shreyash Chavan, Siddharth Mhatre, Taranjit Dhillon, Nihal Tusamad, Ravi Chaudhari, Ankit Bawane, Sachin Dhas, Nikhil Madas, Sahil Autade.
For latest cricket news & updates, visit CricketTimes.com.