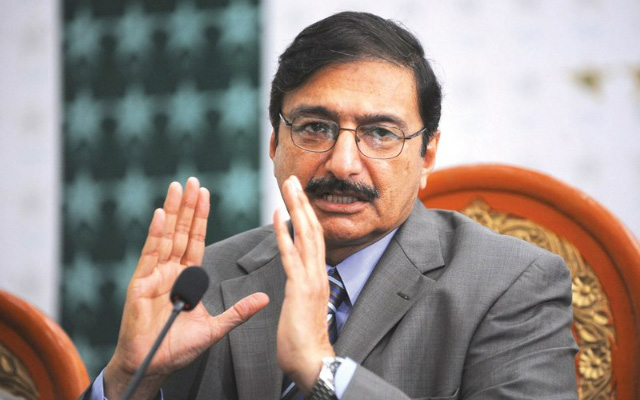 After plenty of see-saw battles in the election for the Chairman of the Pakistan Cricket Board (PCB), Zaka Ashraf, took charge after Najam Sethi's exit. Though, before exiting the board, Sethi made some appointments to strengthen the management. Now, the question remains is how the new chairman going to address issues related to Pakistan cricket. Moreover, will the team travel to take part in the upcoming ODI World Cup which is scheduled to take place later this year, has been the biggest debate.
In the latest development, the new PCB top brass Zaka Ashraf is mulling over pushing the case of the national team playing its World Cup games at a neutral venue just like the hybrid model of the upcoming Asia Cup 2023. Notably, there will be meetings of the International Cricket Council (ICC) in Durban this weekend as per the Inter-Provincial Coordination (Sports) minister of the nation, Ahsan Mazari. The minister informed that Ashraf along with the CEO of PCB, Salman Taseer, are already in Durban for these meetings organised by the ICC and most likely they will demand the discussion of India refusing to travel and play games at neutral venues citing the safety of the players.
"Zaka Ashraf will bring up the issue of why can't Pakistan's matches in the World Cup be played at neutral venues when the Indian team can't travel to Pakistan for the Asia Cup," Mazari was quoted as saying by the Indian Express..
"I want our World Cup matches at neutral venues if India doesn't want to send its team to Pakistan for Asia Cup. If they have security problems in Pakistan according to the Indian board, then we can also question the security situation in India," Mazari added further.
Pakistan PM Shehbaz Sharif appointed a high-level committee to decide World Cup stance
Meanwhile, speaking of Team India, the apex cricket governing body of the nation BCCI decided against touring Pakistan for the Asia Cup games due to political issues. Thereafter, after much back and forth, the Asian Cricket Council (ACC) passed the verdict that the proposed 'Hybrid model' by the former PCB chief, Najam Sethi, has been granted approval. As a result, the first four games of the tournament will be hosted by Pakistan in their backyard, while India will play all their games in Sri Lanka. The Asia Cup will begin on August 31 and will conclude on September 17, respectively.
It is noted that just recently, Shahbaz Sharif, the Pakistan Prime Minister, had established a high-level committee headed by the Foreign Minster, Bilawal Bhutto. The committee will decide whether the Men in Green will travel to India to participate in the biggest cricket festival in the form of the ODI World Cup.