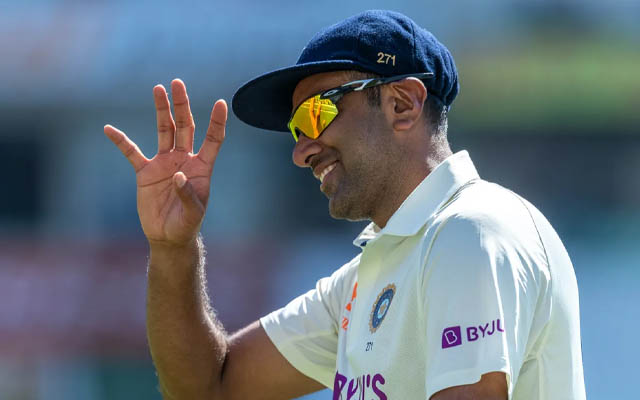 With the ODI World Cup 2023 rapidly approaching, the Indian team will be one of the favourites going into the tournament. It is worth noting that the marquee competition is scheduled to begin on October 5 and will be hosted entirely by India, which could be yet another reason why India are picked as the firm favourite.
Home support could be an integral factor if the Rohit Sharma-led side is looking to break its ICC title curse. However, with everyone labelling India as the favourites, that would undoubtedly put some pressure on the side, and veteran all-rounder Ravichandran Ashwin was of a similar opinion.
Ashwin opined that everyone would be using the tactic of naming India as the favourites to win the World Cup, and this would help the other sides take some pressure off of themselves.
"I know people around the world of cricket will keep saying India are favourites. All the cricketers worldwide will use this as a strategy and say India are favourites before every ICC event; they use this strategy to reduce their pressure and put extra pressure on us. India could be one of the favourites," Ravichandran Ashwin said in a video on his YouTube channel.
Australia are also a powerhouse: Ashwin
Furthermore, Ashwin also talked about some other teams that have a real chance of clinching the World Cup. Naming the teams, Ashwin stated that Australia could be a real contender for the title as well and opined that sending the Indian team pressure free into the World Cup could be an integral factor.
"But Australia are also a powerhouse. We spoke about the second ODI loss in Barbados. I mentioned that we should back Team India and send them pressure free to the World Cup. Most agreed, but some of them were like, 'Looks like he is already being cautious about what will happen if Team India doesn't win and blaming everything on the fans," Ashwin said.
The Indian team kicks off its World Cup campaign by taking on the Aussies in Chennai on Sunday, October 8, and the hosts will be keen on getting off to a positive start to the tournament.