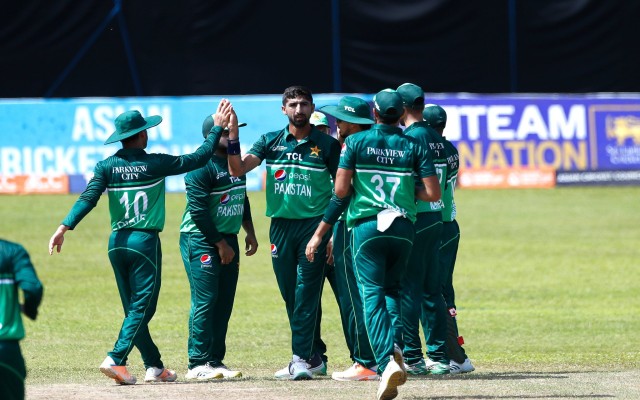 Pakistan's cricket stars are in for a game-changing boost with the introduction of new central contracts. Negotiations concerning their participation in overseas T20 leagues are ongoing, but regardless, top players like Babar Azam, Mohammad Rizwan, and Shaheen Shah Afridi could earn a staggering PKR 4.5 million (approx. USD 15,900) monthly as a retainer, marking a fourfold increase compared to the previous year's top-tier contracts.
The new contracts are set to do away with last year's division between red- and white-ball players, returning to four different player categories. Babar Azam, Mohammad Rizwan, and Shaheen Afridi, as captain and cross-format stars, will be in category A.
Category B players are in line to receive around PKR 3 million (approx. USD 10,600), while categories C and D will get between PKR 0.75-1.5 million (approx. USD 2,650-5,300).
The overall increase is substantial, particularly for the top category. It also comes just before the ICC's new revenue distribution model gets in place next year, with the PCB's annual earnings expected to exceed PKR 9.6 billion (approx. USD 34 million), more than twice the previous ICC rights cycle.
This increment is a game-changer for players who have been among the lowest-paid brackets internationally. Their limited participation in foreign T20 leagues, due to restrictive policies, has further exacerbated their earnings.
The number of leagues Pakistani players will be allowed to participate in next year is still under negotiation, with players in the top two categories set to be allowed one league outside the PSL, and those in the lower categories potentially participating in multiple leagues.
The PCB acknowledges the significance of these leagues, recognizing that players not involved are missing out on life-changing earnings. Senior players in demand on the league circuit could make two to three times more per year from league deals compared to their current income.
Additionally, the PCB plans to treat the league circuit as a separate 12-month calendar, accommodating players' commitments accordingly.