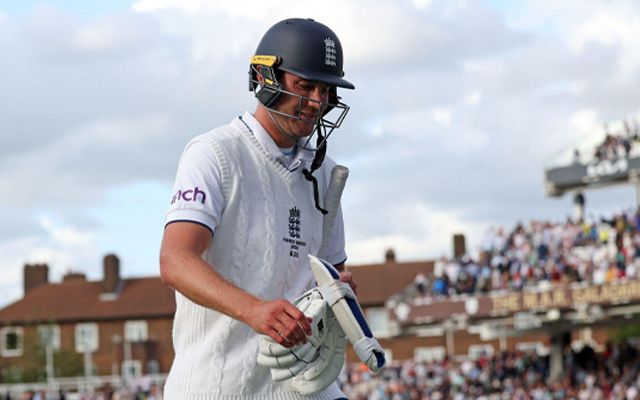 The 37-year-old England legend, Stuart Broad, has decided to hang up his cricketing boots. The announcement came as a surprise on the evening of the third day of the fifth Ashes Test. Throughout this Ashes series, Broad has been a standout bowler for his country.
Having enjoyed a scintillating 17-year career, it appears that the pacer, who formed a historic partnership with veteran Jimmy Anderson, will now venture into the world of broadcasting. Sources suggest that Broad is set to become part of Sky Sports' cricket coverage.
On the Oval turf, amid England's commanding performance in the final Test of the season, Broad disclosed his retirement news to Sky Sports. It was revealed that the decision was made only the previous evening, with Broad discussing it with Stokes and Anderson.
In his conversation with Sky Sports, Broad stated,
"Yes, tomorrow or Monday will mark my last game of cricket. It has been a remarkable journey and an immense privilege to represent Nottinghamshire and England as extensively as I have. While I've contemplated this decision over the past few weeks, nothing compares to England vs Australia in my eyes. The Ashes cricket has always held a special place in my heart, and I wanted my final innings and bowling to be in Ashes cricket."
Broad, who has played in all five Ashes Tests this summer, has taken an impressive 20 wickets thus far. Expressing his love for the sport, he added,
"My passion for cricket remains as strong as ever. This series has been a delightful and entertaining experience, one of the most enjoyable I've been a part of."
The illustrious bowler currently holds the record of England's all-time leading wicket-taker in Ashes Tests, with an amazing 151 Australian scalps to his name. In total, Broad has claimed 602 wickets in 167 Tests, with one innings remaining.
As per the source, Stuart Broad will now begin in the realm of broadcasting. With his wealth of experience, unmatched knowledge, and charismatic presence, he is sure to add a whole new dimension to the world of cricket analysis and commentary. Fans can look forward to enjoying the same passion and dedication Broad brought to the cricket pitch, now seamlessly translated into the world of broadcasting.