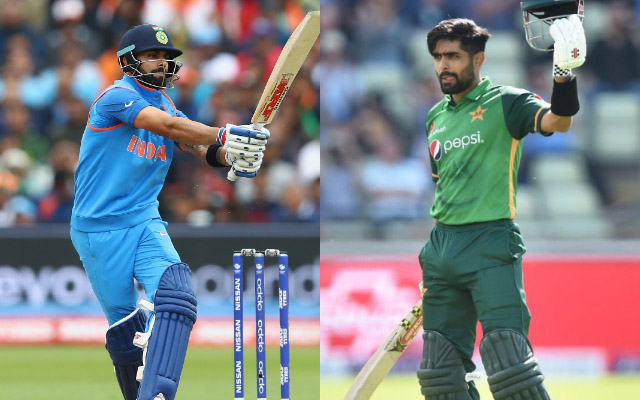 Comparisons have been a part of the game since time immemorial. In recent times, Virat Kohli has been compared with legendary Sachin Tendulkar, while Pakistan skipper Babar Azam is in constant comparison with Kohli. Speaking about the entire matter, former India cricketer Sanjay Manjrekar mentioned that it is at times not fair to Sachin or even Kohli, as they have proved themselves for decades, while Babar is on the ladder of greatness.
The 58-year-old added that both Virat and Babar are quality players but believes that the former India skipper is slightly ahead as he has dominated the ODI format for a long time. Thus, ahead of the ODI World Cup, Manjrekar is backing Kohli but expects the comparison to continue in the upcoming two mega tournaments.
"Absolutely, and we can expect that to happen again. Just one thing that you know people like Tendulkar and Virat Kohli have had to deal with that they've had long careers and they sort of have spanned over 10 15 years and anytime there's been a rising star, he's been compared to a guy who's been in the race for a long time. So sometimes it can be a little unfair but the greatness of these two guys is that they maintain that standard that the best performance of a rising player is equated with it," Manjrekar stated while talking to Star Sports.
"Yes, both very good players. One obviously in his prime younger but coming to these kind of platform we want to say Virat Kohli and see with the format that we have here not the T20 format, Asia Cup this time round you might just see a bit Babar Azam and maybe show his place as well," he added.
Meanwhile, India and Pakistan will face each other on September 2 in Pallekele, Sri Lanka. If both teams make it to the Super 4 stage of the Asia Cup, they will face each other once again. They can once again meet if both teams qualify for the final.