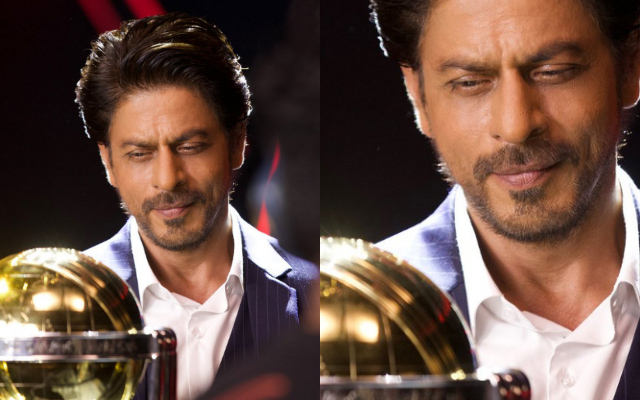 The 2023 ICC Men's Cricket World Cup is gearing up to be a thrilling event, and a recent post by the International Cricket Council (ICC) has added to the excitement.
Sharing a photo captioned "King Khan 🤝 #CWC23 Trophy It's nearly here …," the post featured the Bollywood superstar, Shah Rukh Khan.
Set to take place from 5th October to 19th November 2023; the tournament will be hosted by India, featuring ten teams competing for the coveted trophy, including defending champions England.
For the first time, India will solely host the Men's Cricket World Cup, previously co-hosting in 1987, 1996, and 2011.
King Khan 🤝 #CWC23 Trophy

It's nearly here … pic.twitter.com/TK55V3VkfA

— ICC (@ICC) July 19, 2023
The grand finale will unfold at the Narendra Modi Stadium on 19th November 2023, with Mumbai and Kolkata hosting the semifinals.
Shah Rukh Khan's involvement in the event remains shrouded in mystery, but the actor's presence is sure to infuse glamour and excitement into the cricketing extravaganza, uniting fans from both the sports and Bollywood worlds.