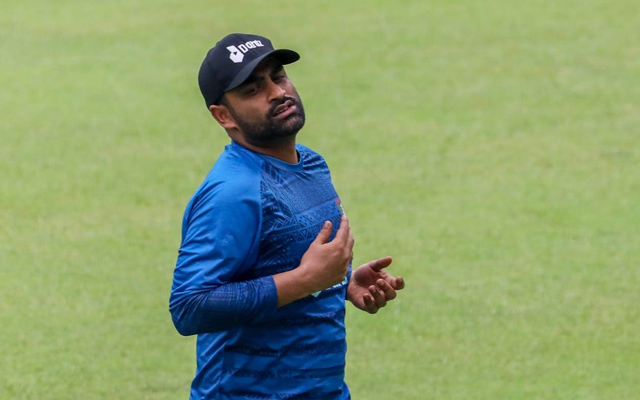 Bangladesh captain Tamim Iqbal stated that he will be available for the first game of the three-match ODI series against Afghanistan starting from Wednesday, July 5, at the Zahur Ahmed Chowdhury Stadium, in Chattogram. The opening batter's availability has been a major concern for Bangladesh as he also missed out on the one-off Test last month due to back issues.
The 34-year-old hasn't looked comfortable in practice since then and struggled with back during the fielding and batting sessions as well. The Bangladesh captain batted against throwdowns for 20 minutes at the Zahur Ahmed Chowdhury Stadium on Monday, June 03 but didn't participate in today's session.
"I'm definitely available for tomorrow. Physically, I am in a better state than before but I won't say I am at hundred percent. After the game tomorrow, I will be able to understand what's the situation but till now, [the decision is] I am playing tomorrow," Tamim was quoted as saying by Cricbuzz.
Furthermore, he said that he will further consult with the medical team ahead of the game to decide whether he should play or not.
"I think that's more of an idea because I need to see how much I am able to cope and how much I can't. But I won't do something through which the team suffers. I always say that the team comes before any individual. Right now, I feel that I am ready for tomorrow, but during the game, if I feel that I am not ready and it can be too risky then I, along with the medical department, will take a decision," he added.
Litton Das to lead Bangladesh in Tamim's absence
According to reports, Litton Das will be seen leading the side if Tamim fails to play in the first game. The 28-year-old led Bangladesh to a 2-1 series victory against India at home in December 2022. The remaining two ODIs will be played at the same venue on July 8 and July 11, respectively.
Following that, both teams will lock horns in a two-match T20I series starting on Friday, July 14, at the Sylhet District Stadium, in Sylhet.