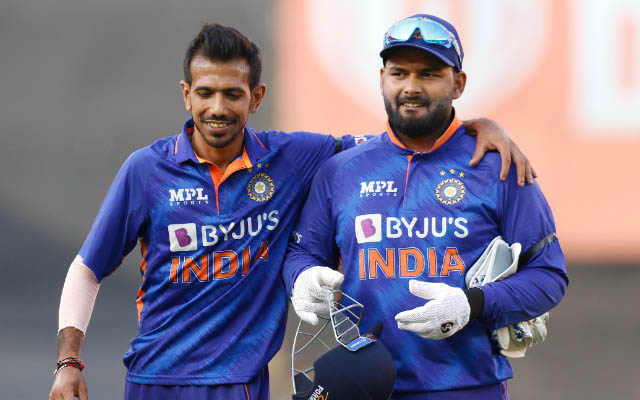 The India 15-member squad for the ICC World Cup 2023 was announced on September 5, 2023, and Rohit Sharma will lead a team that was expected by many experts with Hardik Pandya being named the vice-captain.
In perhaps the biggest news KL Rahul has found his way into the group after getting deemed fit to take part ahead of their World Cup opener against Australia in Chennai on 8 October. Shubman Gill, Virat Kohli, Shreyas Iyer, Suryakumar Yadav, and Ishan Kishan form the batting group.
Hardik Pandya, Axar Patel, Ravindra Jadeja, and Shardul Thakur are the all-rounders, while Kuldeep Yadav is the sole pure spinner in the squad. Mohammad Shami, Mohammed Siraj, and Jasprit Bumrah were named in the pace department. However, some players had to miss out as the selection committee tried to find the perfect balance in the Indian squad.
Here is the Non-Selected XI: 11 unlucky players to miss out on India's World Cup 2023 selection
Shikhar Dhawan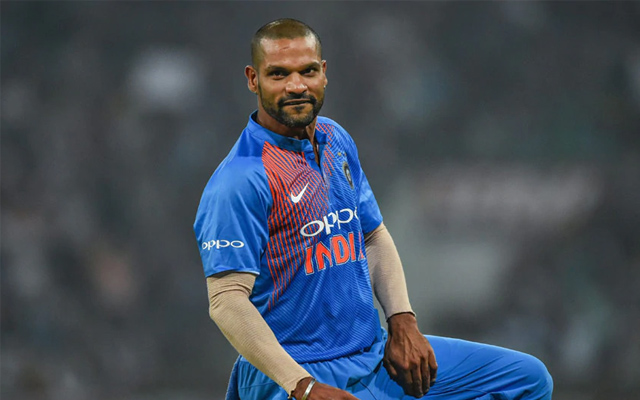 The veteran left-hander Shikhar Dhawan has been out of favour since the Bangladesh tour last December and in one of the biggest shocks, was not even named in the Indian Asian Games 2023 squad as well.
With 6793 runs in 167 ODIs with 17 centuries at an average of 44.11, Dhawan boasts of a brilliant record in the 50-over format. He had an excellent World Cup in 2019 and his century against Australia with a broken thumb is still one of the highlights of the tournament.
It is now safe to say that BCCI selectors have moved on from Shikhar Dhawan, especially with the rise of Ishan Kishan as a left-handed opening option.
Ruturaj Gaikwad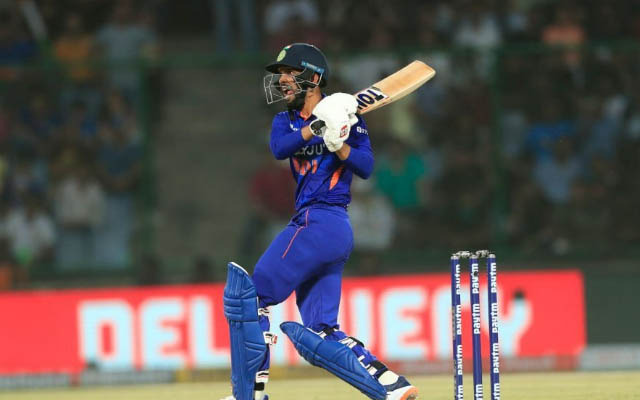 Ruturaj Gaikwad was amongst the names being discussed for the Indian World Cup squad as an opening backup. But with Shubman Gill and Ishan Kishan doing well, the BCCI selectors have named him captain of the Indian Asian Games squad instead.
However, it is a good thing for him as the selectors see him as a potential Indian talent once Rohit Sharma calls time on his career and Gaikwad can then take from there and even captain the side in the future.
Yashasvi Jaiswal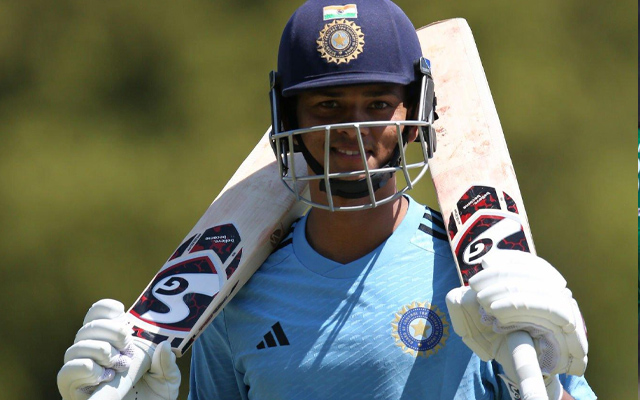 Yashasvi Jaiswal is one such talent that has shown why he is rated so highly by experts and people who have seen him bat up close. The Mumbaikar recently made a lasting impression on his India debut in Tests and T20Is against West Indies.
He scored a debut Test century and hammered a fifty in only his second T20I match as well. Jaiswal will be getting more chances as India moves on to the next generation of players in the coming years.
Sanju Samson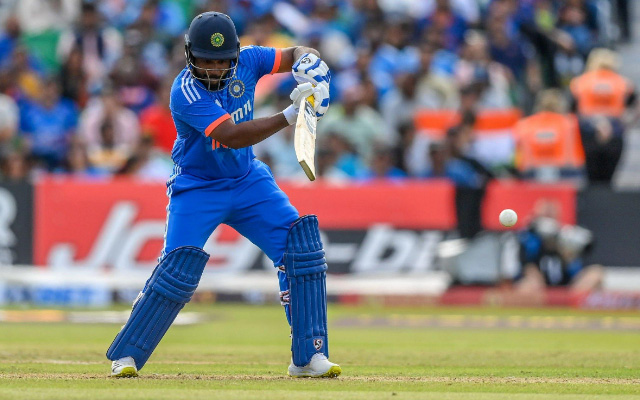 Sanju Samson lost the race for backup keeper and middle-order batter to Ishan Kishan in the Indian World Cup 2023 squad. The Kerala batter recently got many chances to cement his spot in the Indian team, but barring a few good knocks, he couldn't make a big score that could stand out enough.
Given that he has been on the Indian scene since 2015, it can only be said that Samson missed the boat as he couldn't make the chances he got count. His story is currently one of the most disheartening as the batter continues to be on the sidelines when it comes to the national side.
Rishabh Pant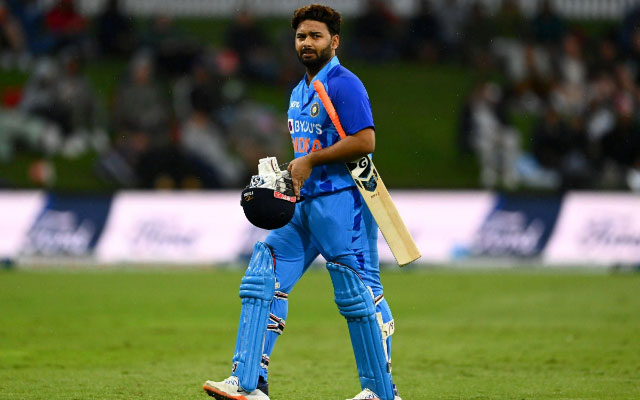 One player India would have given anything to have in their World Cup 2023 squad is Rishabh Pant, but unfortunately despite his quicker-than-anticipated recovery from his car accident injuries, the Delhi keeper-batter is still a few months away from full fitness and missed the World Cup 2023 tournament bus.
Rinku Singh
Rinku Singh recently made quite an impression on his India debut against Ireland and has been doing so previously in various T20 tournaments including the Indian Premier League. He boasts of an average of almost 50 in List-A cricket and has a very good FC record also with 3000 plus runs at an average of 58 with 7 centuries to his name.
He is the one for the future and he might be given more chances, once the Indian team moves on to the next chapter of players after the World Cup.
Washington Sundar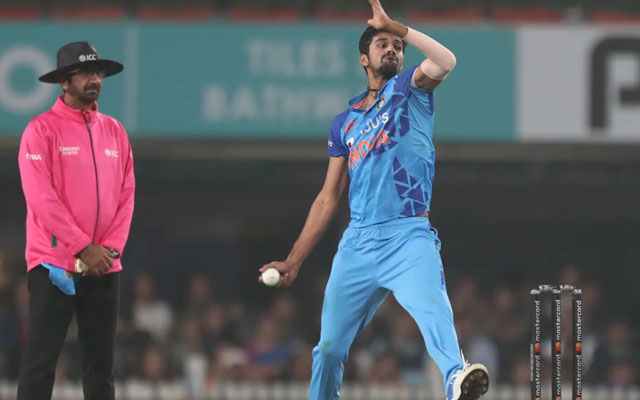 One big miss that the Indian squad has in its World Cup 2023 squad is a right-handed finger spinner, who could make a huge difference against opposition left-handers. Harbhajan Singh and Ravi Ashwin did the trick in the 2011 World Cup.
But this time India could have gone with Washington Sundar, an Ashwin-like bowler, who is ready to bowl with the new ball as well. Granted that he missed quite a few chances to prove his worth due to injuries, but he is fit now and will hope for more opportunities in the future.
Rahul Chahar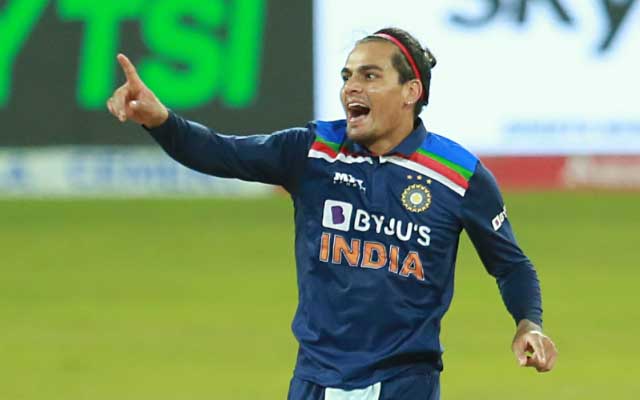 India also doesn't have a leg-spinner in their squad and while they tried Rahul Chahar for some time in T20Is, his lack of control on the ball led to the Indian team moving onto other bowlers and even going back to Yuzvendra Chahal.
Rahul Chahar has fallen out of favour with the Indian selectors and his performance in the recent IPL 2023 was also not very encouraging. He can only hope for more exposure and opportunities to prove his worth and get back into contention for the Indian team.
Arshdeep Singh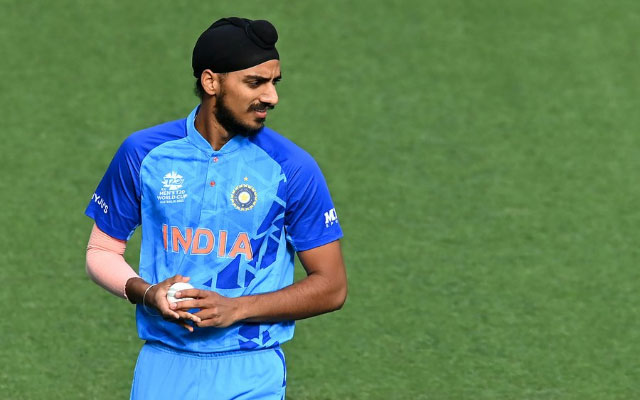 Arshdeep Singh could be a huge miss for the Indian team as they do not have any left-arm pace bowling option who could provide a different angle to the opposition. Arshdeep has done well in the limited chances he has gotten so far, but he has been limited to the T20s only.
He has 50 wickets in 32 T20Is, but couldn't take a single one in the 3 ODIs he has played thus far. This might be the reason that Arshdeep Singh was named in the Asian Games squad and not considered for the World Cup.
Prasidh Krishna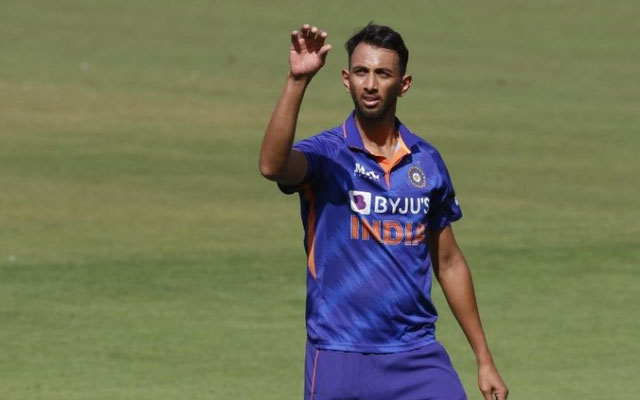 Prasidh Krishna missed out on the World Cup berth squarely because the BCCI selectors wanted a backup pace all-rounder for Hardik Pandya.
India already has Jasprit Bumrah, Mohammed Siraj, and, Mohammad Shami in the pace department with Hardik Pandya as support, so they couldn't afford to have another pacer in the 15-man squad. Also, Shardul's batting ability makes him an asset to the Indian team, which can come in handy.
Yuzvendra Chahal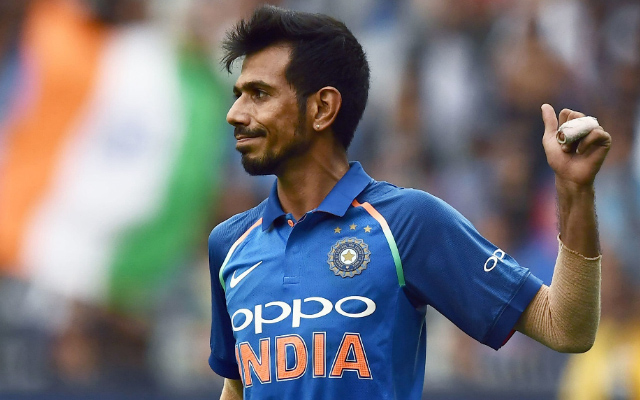 The player who would be most disappointed in missing the ICC World Cup 2023 bus would be Yuzvendra Chahal. Chahal, who once formed a formidable spin partnership with Kuldeep Yadav for India and picked wickets in middle overs, has not featured in many ODIs in 2023.
Indian team management has played only one wrist spinner in the XI in ODIs recently, and with Kuldeep Yadav fit, he was preferred over Chahal, who has 121 wickets in 72 ODIs with a best of 6/42.
Chahal has been ignored for the Asia Cup 2023 as well, a sign that he was not in the plans of the Indian World Cup side.