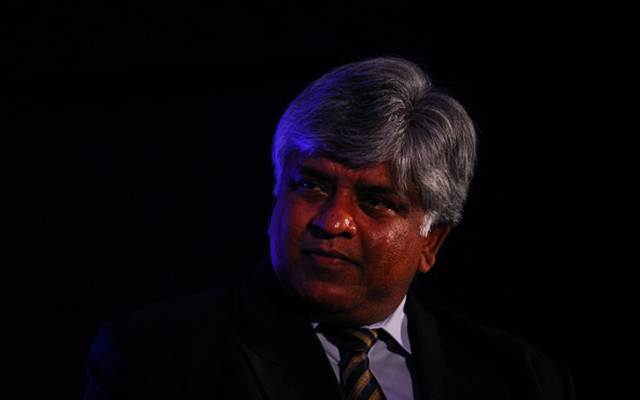 In a scathing critique of the recent developments in the Asia Cup, former Sri Lanka captain Arjuna Ranatunga has voiced his displeasure over the decision to introduce a reserve day exclusively for the India-Pakistan Super 4 clash during the Asia Cup. Renowned for his outspoken nature, Ranatunga questioned the Asian Cricket Council's (ACC) choice to host the tournament in Colombo, despite the persistent threat of heavy rain.
Last Friday, the Pakistan Cricket Board (PCB), serving as the tournament hosts, hastily included a reserve day for the India-Pakistan showdown in Colombo due to the looming rain forecast. This eleventh-hour decision stirred controversy, as it appeared to provide India and Pakistan with an undue advantage, potentially compromising the level playing field.
Ranatunga, widely regarded as one of the game's shrewdest captains and leaders, played a pivotal role in transforming Sri Lanka into a cricketing force on the global stage. Beyond his illustrious playing career, he also served on the ICC's Cricket Committee and briefly held the position of chairman at Sri Lanka Cricket (SLC).
The 59-year-old, expressed his concerns about the ACC and the International Cricket Council (ICC), characterizing them as toothless entities when confronted by powerful cricket boards.
"I don't know whether the ICC is acting today or whether we have ICC. They always say ICC is the toothless tiger. They act in a very unprofessional way. I think they are the ones who should look at cricket and protect cricket. Ultimately, cricket should be controlled by the ICC, not by a country or an individual," he said while interacting with Select Media.
'They don't want to miss the buck. Simple as that' – Ranatunga slams cricketers
From the process of selecting tournament hosts to the adoption of a hybrid model and persisting with Colombo as the venue despite adverse weather conditions, this edition of the Asia Cup has raised eyebrows within the cricketing community. Expressing his dismay over the cricketers' reluctance to speak out against rule changes implemented mid-tournament, the World Cup-winning captain further remarked,
"I am not very comfortable with some of the things, especially when you have a tournament where you change rules for one team. You're looking at a disaster in the future. No one talks about it. Have you ever seen a single cricketer talk about this rule change? No. Why? They don't want to miss the buck. Simple as that," Ranatunga expressed his disappointment.