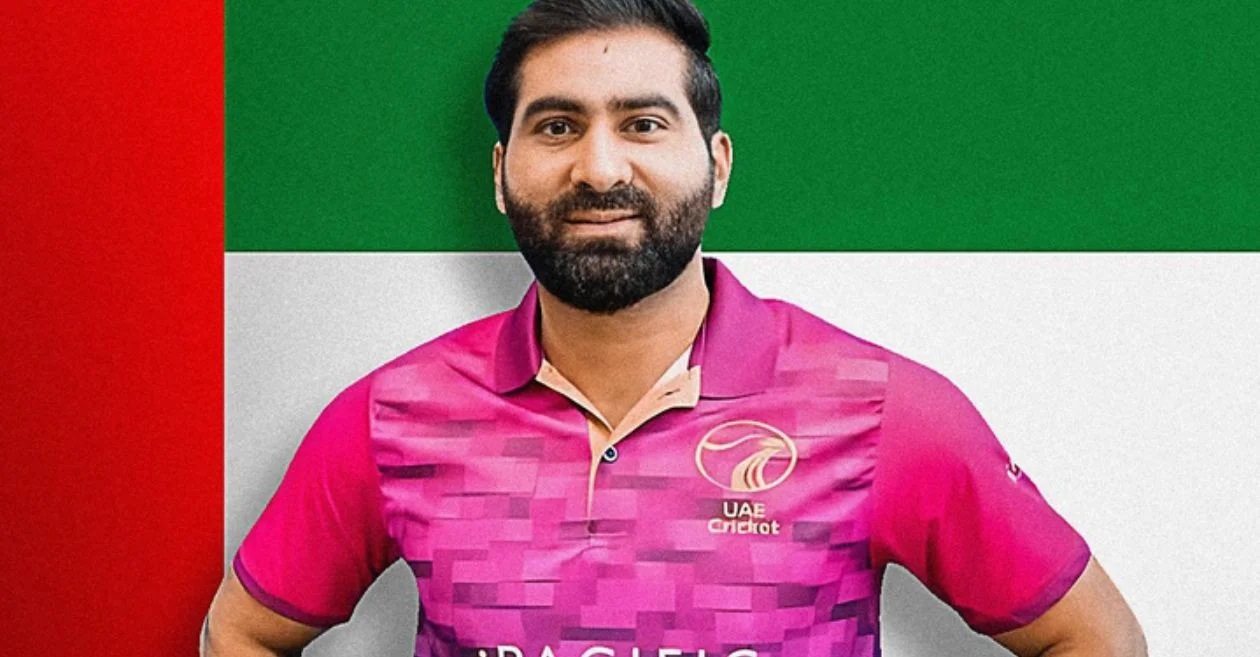 The United Arab Emirates (UAE) cricket team is eagerly anticipating a significant showdown as they gear up to host New Zealand for a thrilling three-match T20I series in Dubai. The action is set to commence with the first T20I clash on Thursday (August 17).
The home team has unveiled its formidable 16-member squad for the series and introduced a new skipper, Muhammad Waseem. The 29-year-old is taking the captaincy reins from CP Rizwan, who was appointed as the T20I captain nearly a year ago. Waseem brings valuable leadership experience to the table, having previously led the UAE side in ODIs. He notably captained the team during the World Cup Qualifiers held a couple of months back. Despite their best efforts, the team faced a challenging outcome, losing five out of the six matches played.
The opening batter's role becomes pivotal as they strive to rally the team against a potent New Zealand side characterized by a blend of youthful talent and seasoned players. The UAE squad has strategically chosen a mix of players for the series, including the likes of wicketkeeper-batter Vriitya Aravind, versatile batting all-rounder Basil Hameed, seasoned pacer Zahoor Khan,and emerging sensation Aayan Afzal Khan.
Also READ: New Zealand announce T20I squads for UAE and England tours; Kyle Jamieson returns
In-form Asif Khan poised for potential T20I debut
An exciting highlight of the series is the debut of Asif Khan in T20Is. Having earlier clinched the title of the fastest ODI century for an Associate nation, Asif's blazing century in just 43 balls stands as the fourth fastest century in men's ODI cricket history. This feat places him in elite company, trailing only AB de Villiers, Corey Anderson and Shahid Afridi. Despite having already played 30 ODIs, Asif is yet to make his T20I debut. His aggressive batting prowess promises to be a major asset for the UAE team, potentially causing a challenging time for the Kiwi bowlers.
UAE's squad also introduces fresh faces in the form of all-rounder Faraazuddin and spin bowler Jash Giyanani. Both players have earned their maiden T20I call-ups on the back of their impressive performances in domestic cricket. With the assemblage of experience and emerging talent, the UAE side is all set to deliver a spirited performance against New Zealand in the upcoming T20I series.
UAE's T20I squad for New Zealand series:
Muhammad Waseem (c), Ali Naseer, Ansh Tandon, Aryansh Sharma, Asif Khan, Aayan Afzal Khan, Basil Hameed, Ethan D'Souza, Mohammed Faraazuddin, Jash Giyanani, Junaid Siddique, Lovepreet Singh, Mohammad Jawadullah, Sanchit Sharma, Vriitya Aravind, Zahoor Khan
Also READ: England announces a 15-man provisional squad for the ODI World Cup 2023
For latest cricket news & updates, visit CricketTimes.com.