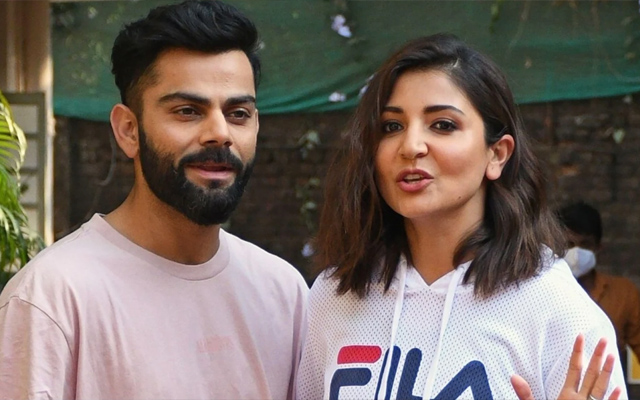 Virat Kohli, the renowned Team India superstar, has vehemently denied claims of a reputed media publication about his supposed plans to construct a cricket pitch at his newly bought farmhouse in Alibaug. Known for his remarkable batting skills and captivating presence both on and off the field, Kohli took to social media to address the issue directly.
Recent reports from a prominent news organization alleged that Kohli and his wife and actress, Anushka Sharma, were planning to add a cricket pitch to their recently bought Alibaug property. However, Kohli swiftly responded to these claims with a candid Instagram post.
"Bachpan se jo akhbaar Padha hai, wo bhi fake news chaapne lage ab," Kohli wrote on his Instagram story.
The incident developed during Kohli's break from the T20I series between India and West Indies, allowing him time to visit the construction site of his new property in Maharashtra. The alleged plans for a cricket pitch seemed to capture public attention, especially given Kohli's status as one of the most followed athletes on Instagram, with over 255 million followers.
Kohli recently denied whopping per post social media earning rumours
Virat Kohli, who is known for his integrity, had previously purchased a 2,000 sq ft villa in Alibaug. His brother, Vikas Kohli, handled the registration formalities while the cricketer was on international duty in Australia. Additionally, recent rumours regarding Kohli's Instagram earnings were denied by the cricketer himself, as he clarified that reports suggesting he earns INR 11 crore for promotional posts were baseless.
Currently gearing up for the upcoming Asia Cup 2023, Kohli's focus remains on his performance on the field. Notably, in his previous white-ball assignment against the West Indies in the Caribbean, Kohli did not bat for Team India.
This incident serves as a reminder of the importance of accurate reporting in today's fast-paced media landscape. As Kohli addresses false claims head-on, it is a testament to his commitment to transparency and his desire to communicate directly with his fans and followers.