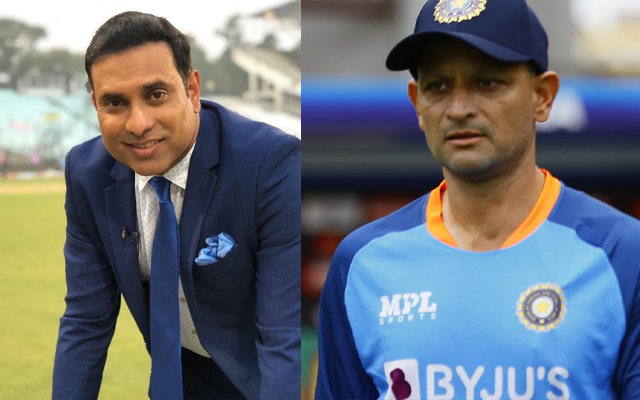 India's cricket contingent for the 2023 Asian Games in Hangzhou, China, is gearing up for the challenge with an experienced coaching staff at the helm. VVS Laxman, the former batting maestro and head of the National Cricket Academy (NCA) in Bengaluru, will take charge as the head coach of the men's team, while Hrishikesh Kanitkar will assume the role of head coach for the women's team.
Laxman's previous coaching stints with the Indian men's team, particularly when Rahul Dravid has been rested, have showcased his leadership prowess. This opportunity to guide a second-string Indian men's squad in the Asian Games presents a unique challenge. Ruturaj Gaikwad will captain this side, as the main squad readies itself for the upcoming ODI World Cup, scheduled to begin on October 5 in India.
On the women's front, Hrishikesh Kanitkar, who previously oversaw the women's team during the home T20I series against Australia, the tri-series in South Africa, and the T20 World Cup, will once again take charge. The women's team has been without a permanent head coach since Romesh Powar's transfer to the NCA in December last year. The BCCI's cricket advisory committee had interviewed three shortlisted candidates for the position, but there have been no updates regarding the appointment.
The coaching staff for both teams also includes renowned former cricketers. Sairaj Bahutule will serve as the men's team's bowling coach, while Munish Bali will focus on fielding. For the women's team, Rajib Dutta will assume the role of bowling coach, and Subhadeep Ghosh will be responsible for fielding.
India straight to quarter-final stage
Both Indian teams are set to enter the competition at the quarter-final stage. The men's quarter-final is scheduled for October 3, with potential semi-finals on October 5 and the final on October 7. In contrast, the women's team will commence their journey with a quarter-final match on September 21. If they progress, their semi-final is scheduled for September 23, followed by the final on September 25. These crucial matches will take place at the Zhejiang University of Technology's Pingfeng campus cricket ground.
While preparations are underway for these prestigious games, there are doubts regarding the availability of Tilak Varma in the men's squad, as he may be required as a standby player for the World Cup due to Shreyas Iyer's back spasms ahead of the Super Four clash against Pakistan in the Asia Cup.
For the women's team, Smriti Mandhana will initially lead the side, with the possibility of Harmanpreet Kaur returning to captain in the final or third-place playoff should India reach the semi-finals. Harmanpreet had previously been handed a two-match international ban for disciplinary issues.