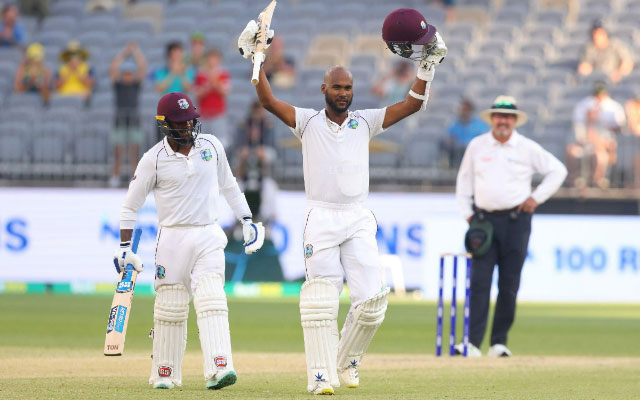 West Indies Test captain Kraigg Brathwaite has expressed his team's eagerness to get back into action following a four-month break. Brathwaite and his squad will kick off the new ICC World Test Championship cycle with two Tests against India, commencing on July 12 in Dominica, followed by a match on July 20 in Trinidad.
Brathwaite emphasized the importance of starting the cycle on a positive note against a formidable opponent like India. He called on the supporters in Dominica to support the team during the first Test and expressed his excitement for the 100th Test between West Indies and India, set to take place in Trinidad.
Brathwaite acknowledged the love for cricket in Trinidad and emphasized the team's desire to make the entire region proud. He praised the efforts of the players during the ongoing training camp at the Coolidge Cricket Ground in Antigua and stressed the significance of utilizing this time to strategize and plan their execution for the series.
"That's great, you know, in terms of the 100th Test match against India, and it's in Trinidad, and you know they love their cricket there. So I think it's important, and we gotta try to make the region proud," Brathwaite said in an interview with CWI Media as quoted by The Gleaner.
Brathwaite stresses preparation, mental readiness, and executing plans against India. as West Indies aims for a strong test cricket return.
According to Brathwaite, preparation is key, and the players already have a clear understanding of what to expect from the conditions and the Indian team. He highlighted the need for mental preparation and the importance of developing well-defined plans for both the bowling unit and the batters. Ultimately, he stressed that success would hinge on the execution of these plans.
"I think as a team, and, as batters and bowlers, we already have those thoughts in mind about what to expect, and this is why preparation is very important," he added.
West Indies Test team has been working hard in the training camp, with Brathwaite commending the players' dedication and urging them to continue pushing themselves. Their aim is to make a strong statement and lay the foundation for a successful World Test Championship campaign.
The upcoming series holds great significance for Team West Indies as they are marking their return to Test cricket after a significant break. With Brathwaite's leadership and the team's unwavering determination, West Indies cricket fans have every reason to be excited and hopeful for a thrilling series against India which obviously is going to be a tough one for them.